Black Friday 2020 e-commerce Marketing Toolbox
Andre Floriano
Country Manager
edrone
No one, especially eCommerce managers, needs to be explained what Black Friday or Cyber Monday are, collectively often referred to as Black Week. However, it is worth clarifying a few issues related to it to avoid unnecessary stress and waste of valuable marketing resources.
Whether you like it or not, Black Week is an event that goes beyond just triggering curiosity — its power is something that every single business wants: lots of sales. An ocean of people will be hunting for good opportunities online. If you do not participate and don't do your job of attracting these online shoppers' attention to your store, someone else will do. And since we believe it is not the case, you do want to participate and do it effectively, we want to help you out with this endeavor.
Strategy from many perspectives
edrone cooperates with quite a large group of platforms, providers, digital agencies, SEO agencies, and other eCommerce-related services. We also have over 1,000 customers on board who, apart from contributing to our success, are a source of inspiration, insights, and hands-on approach to marketing and eCommerce strategies.
So, to properly enter the subject of the Black Week, we have prepared a list of the most important articles we have written that will allow you to gain the right perspective (many perspectives, in fact) before the upcoming Triple "S" — Shopping Spree Season.
Black Friday 2019 — What actually has happened?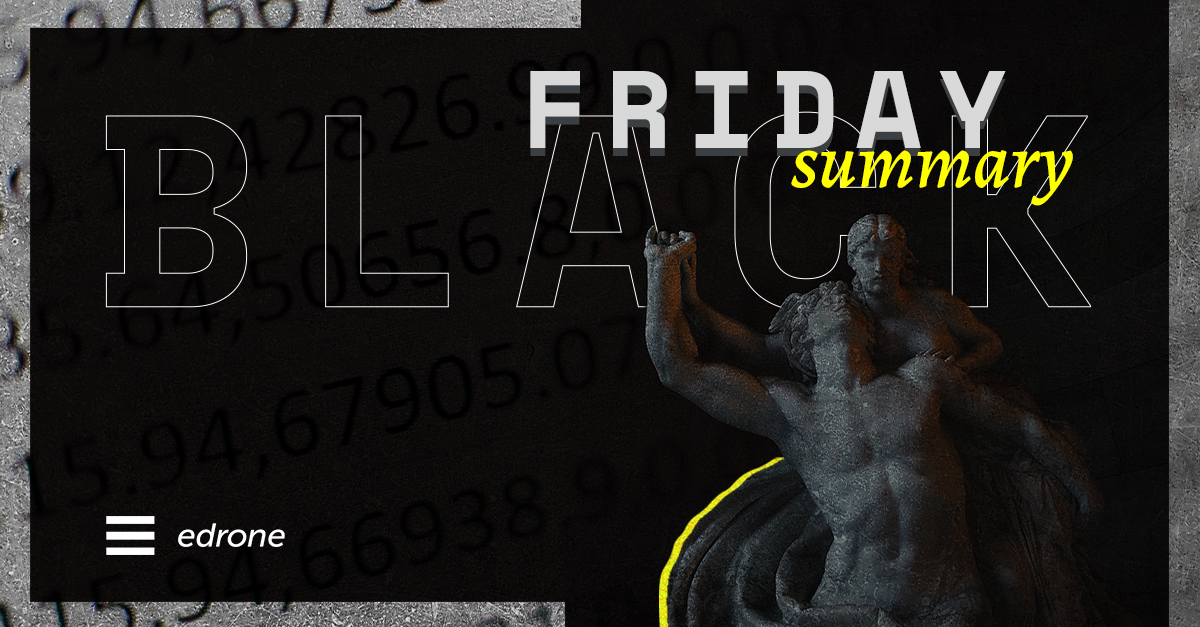 Let's start our toolbox with a summary of the last Black Friday, which turned out to be a breakthrough.
Everyone was rubbing their hands before the upcoming record, but the reality proved once again that the only constant is change — not necessarily what we expect. So, in this article, you will review:
the summary of Black Friday 2019, along with the insights of edrone's customers;
the analysis of the factors that made last year's edition unique; and
some comments from edrone and the iCEA Group's experts.
Find out what really happened a year ago.
Tutorial: Black Friday 2020 will reward those who are prepared
After we summed up last event, let's think about now! In 2020, the stakes are even higher with the global COVID-19 pandemic fueling online shopping and bringing an ocean of first-time buyers to the electronic commerce database.
The state of the eCommerce during the global COVID pandemic;
How the winners differentiated themselves from the competition?
What is the deal with the Black Friday season?
Why will the 2020 Black Friday reward those who are prepared?
How edrone empowers the winners?
Customer Care in the Age of Digital Technologies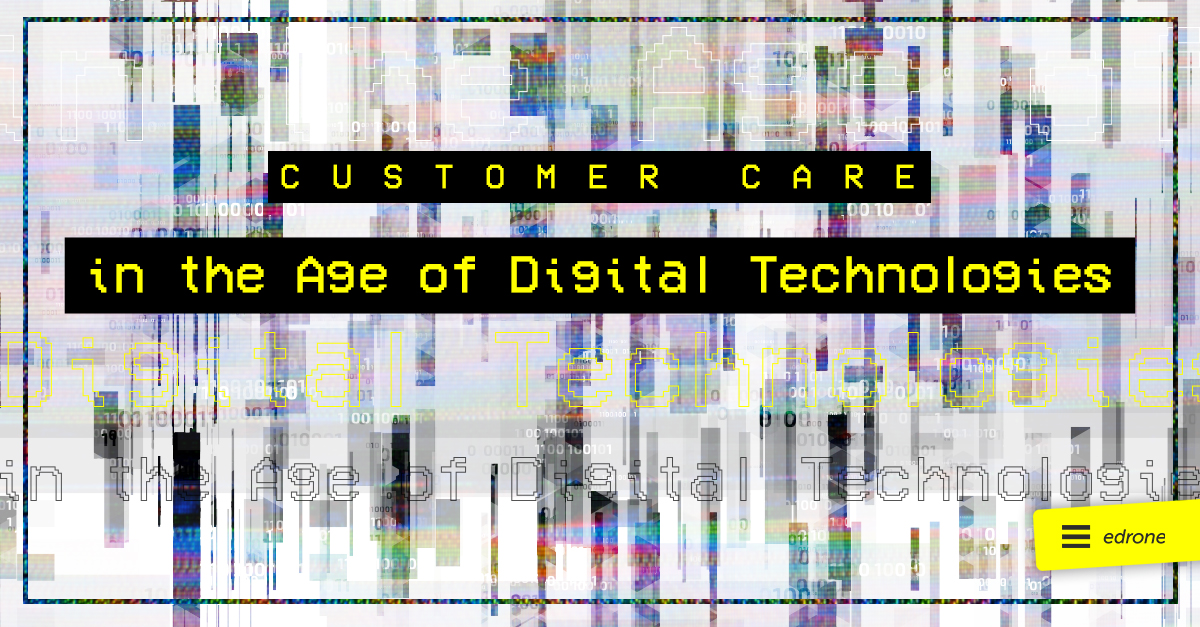 The eCommerce industry is growing on a constant basis. This is great! Therefore, so is growing the competition.
Customers have more and more options to choose from — product's price and quality are very similar since suppliers are the same (for most eCommerce businesses).
So here comes the need for state-of-the-art Customer Care; one that is empowered by the most advanced technology for online stores.
May Black Friday 2020 be your opportunity to strengthen your relationship with your customers, especially the ones that are buying online for the first time (a relevant number of people falls in this category — first-time buyers — due to the current COVID global pandemic).
So take a look on how your visitors will fall in love with you.
Google Analytics — The most important statistics for eCommerce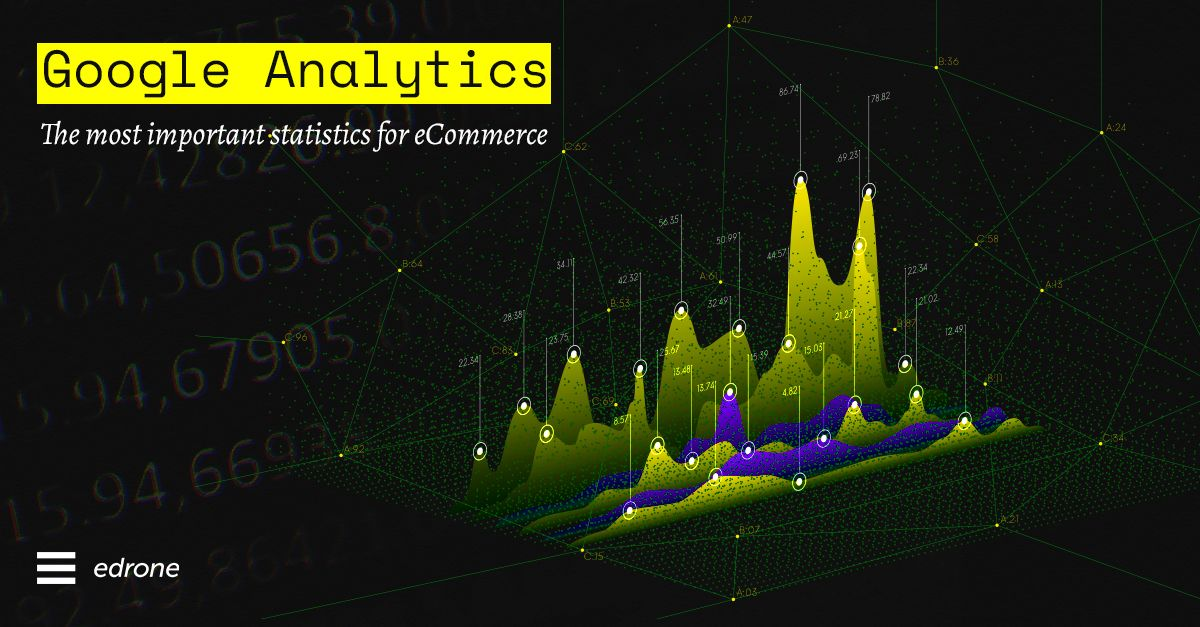 "Data is the new oil". Well, you probably have heard this before.
Correctly tracking your visitors/customers' activities — interests, preferences, and online behavior — should be the core of your marketing strategy.
This data analysis helps you to have a better understanding of your online store: — "Which products to advertise?"; — "What marketing activities have an impact on making a purchase decision?"; — "How do customers behave in your store?".
So let's tune up your Google Analytics to take advantage of Black Friday 2020 in great style.
Keep up the good work of smartly analysing your GA data.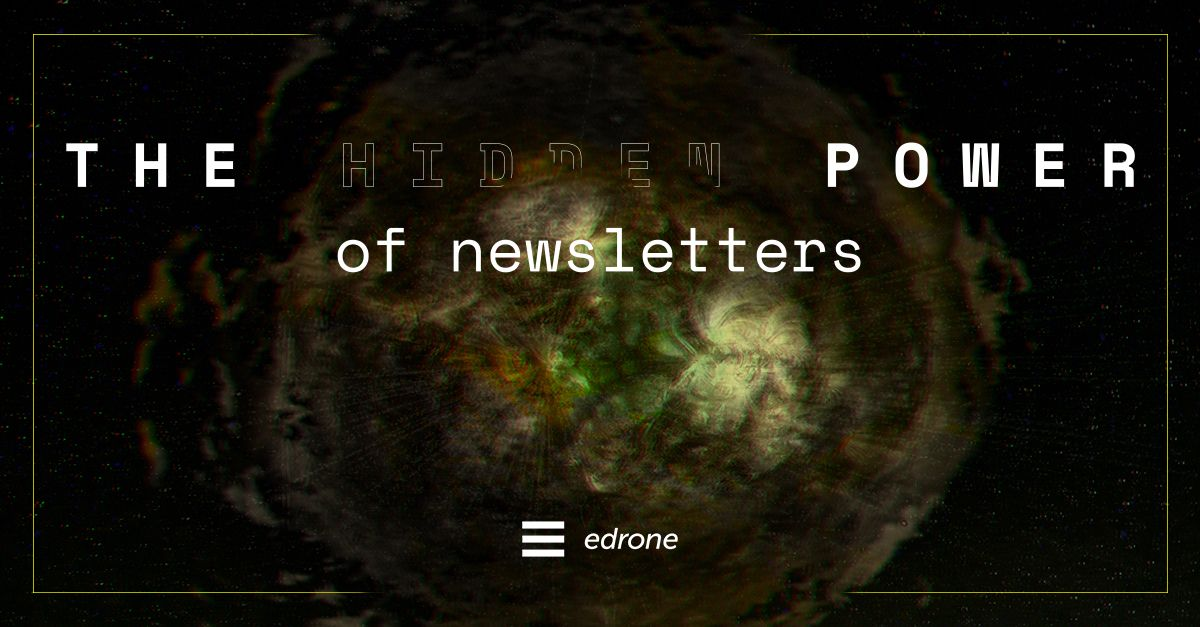 If there is one occasion when you need to send great quality newsletters, it is the Black Friday season.
Far from being obsolete, Email Marketing is as powerful as never before; just look at how many people are accessing their emails at the palm of their hands, every day, all-day long.
In this article, you will be reminded of how great is this tool and how you can take advantage of it to increase your sales and turn the contacts in your database into loyal customers.
Make your newsletters trigger your contact's brain to take a purchasing decision.
Copywriting For e-commerce: Turning Words into Money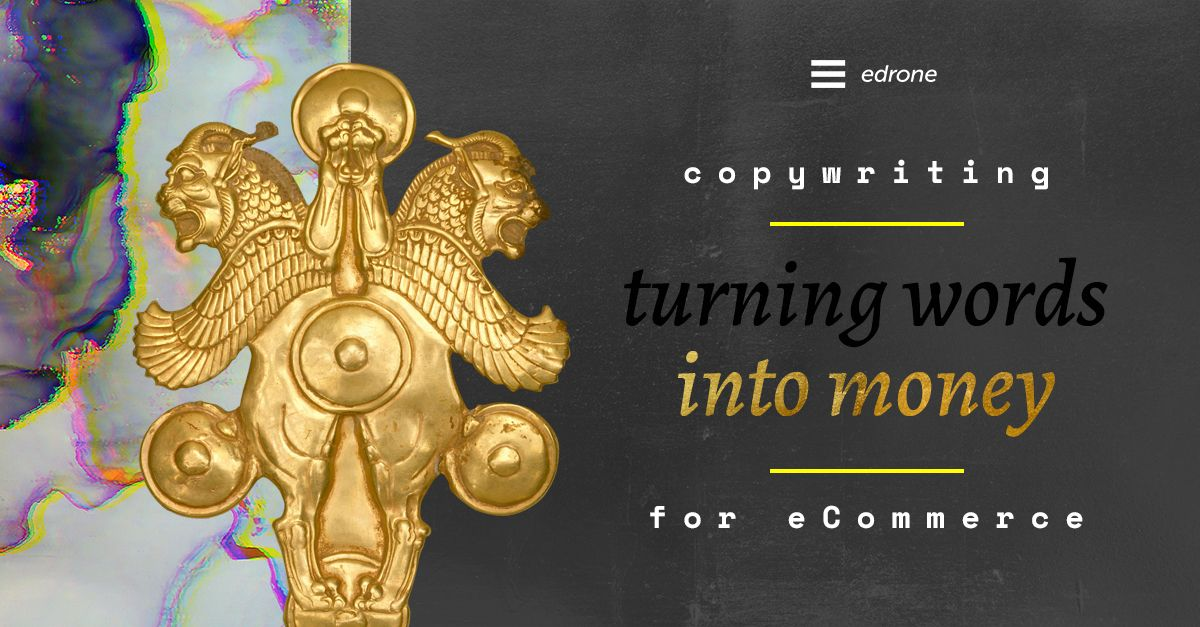 Yes, it is exactly how you've just read on this article's title — words can be turned into money; and the "magical formula" for that is called "copywriting".
The process is simple — although, simple is not synonymous with "easy"; it requires knowledge and a substantial amount of training.
However, it is achievable if you follow the best practices. Black Friday is a special moment, in which your customer's brain is "hunting" for great opportunities. So talk to them in a way they will skip the thinking process and jump right to the buy button.
Let's learn how to turn words into money.
Getting to Know Your Customers: How to Optimize Your Persona with RFM
Customer Intelligence is not only a fancy term to describe some new technology for eCommerce; it is, in fact, the most important aspect of a business operation.
If you don't know who your customers are, what they are interested in, how often they buy form you, how much money they spend, and the last time they made a purchase in your shop, your eCommerce future — and why not present? — is at risk.
The more you know your customers, the more you can tailor your communication and enhance your relationship with them. The reward for doing this well is a growing business.
This is how you get to know your customers.
Cross-selling for eCommerce: How to Sell More to the Same Customers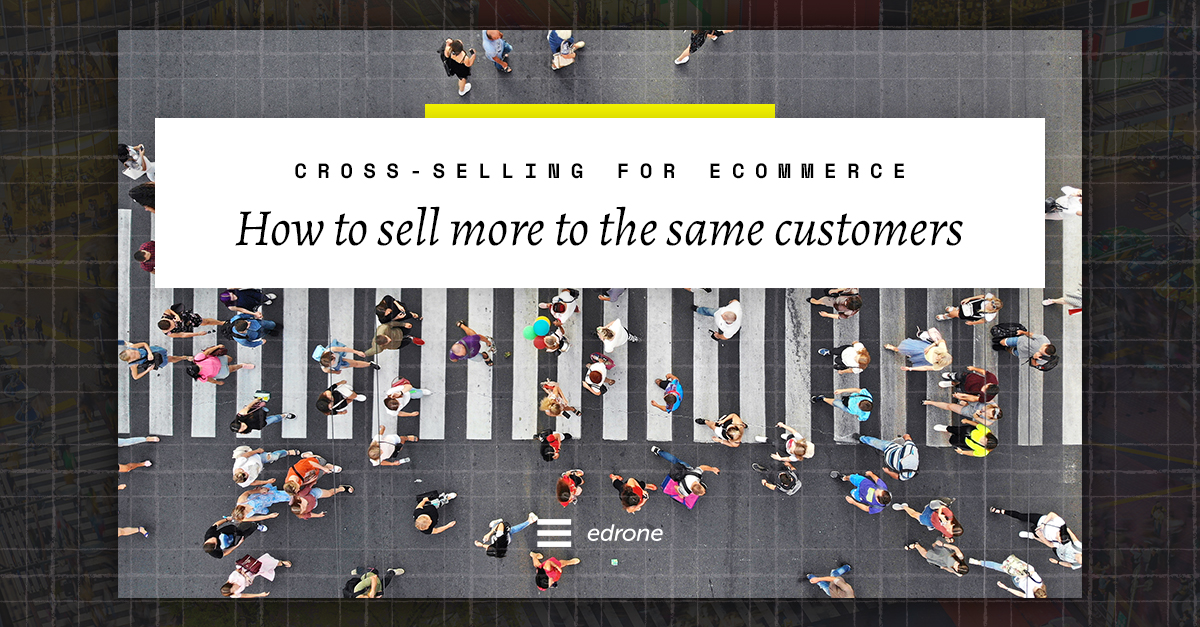 You invest money to bring qualified leads to your eCommerce website. Once they finally come and visit your online store, you want more than "just" sell to them.
To sell is good, of course; but it will definitely not bring your best ROI. What you want, your ultimate goal is to sell more (quantity) and to sell more often to the same person (retention).Cross-selling is the marketing strategy you need to master if you want more sales and more customer retention.
Here is how you will sell more and more often.
You know that your On-site Marketing strategies and tools play a very important role, especially, during Black Friday.
The next two articles will help you to stay ahead of the curve when it comes to your eCommerce identity.
Where Does On-site Marketing Start?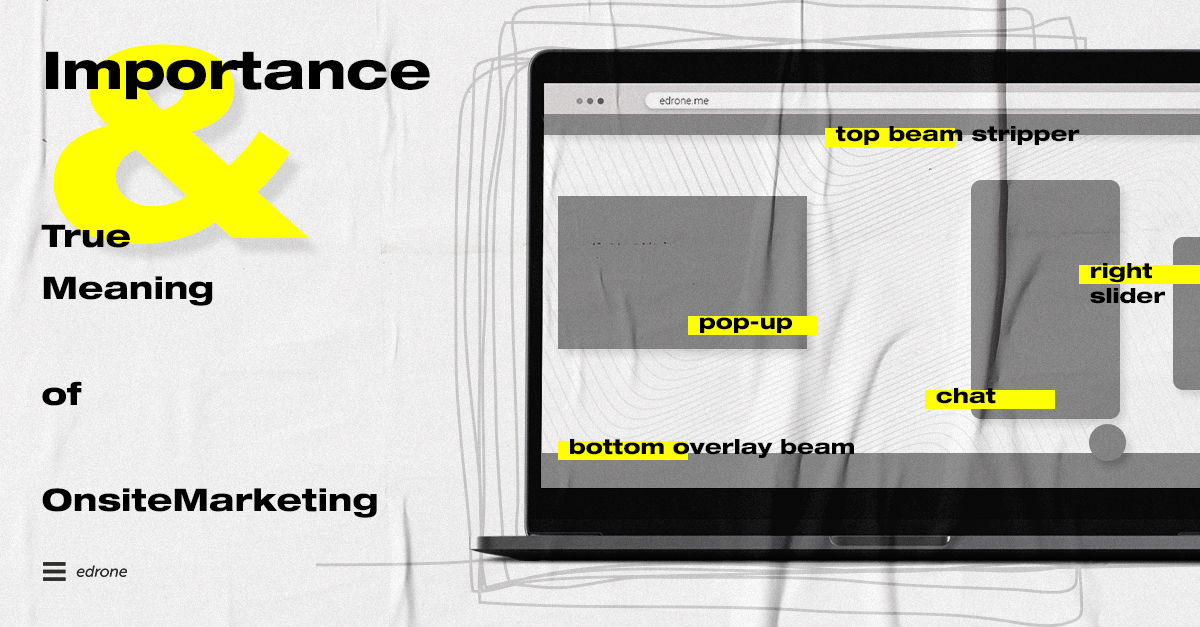 On-site Marketing goes beyond setting up pop-ups, web layers, or some other window display.
If we can use a keyword to describe the core of your on-site marketing strategies, it would be "identity" — gestalt, if we want a psychological approach to the matter.
In this article, you will learn key elements that will make your eCommerce identity shine like a diamond.
Learn how to make your website attractable…
Tailoring On-site for Business Needs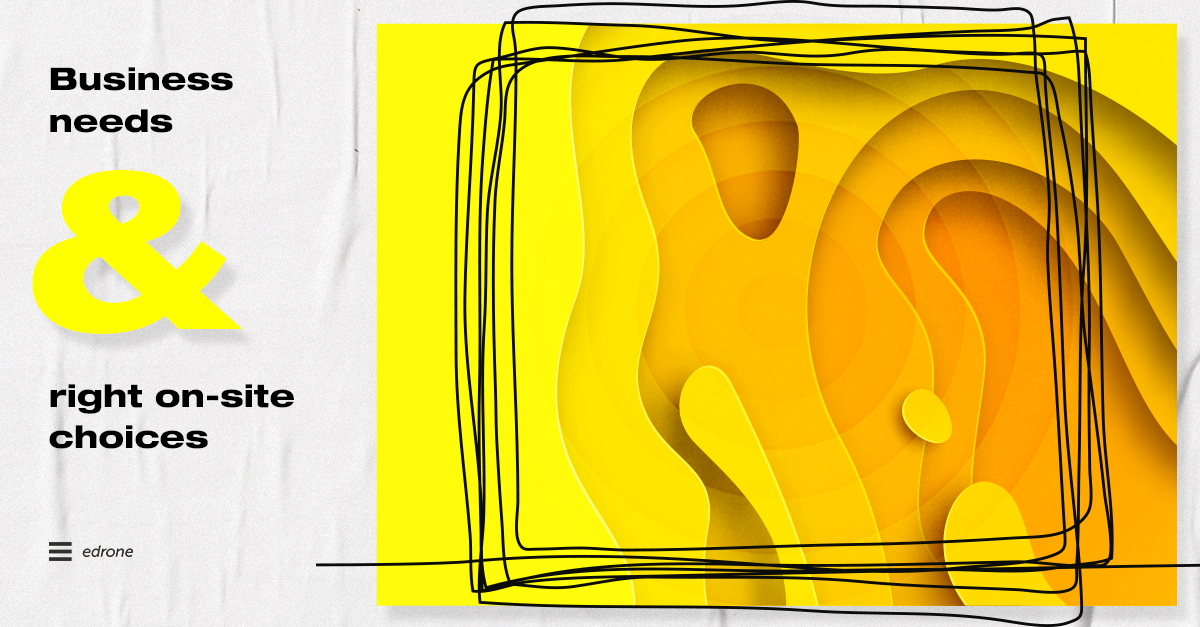 Now, with more practical tips, this new article about On-site Marketing will help you to quickly act to optimize the visual strategy for your eCommerce website.
As you saw before, your identity is what sticks in your visitors/customers' mind; the more them think about you, the greater potential you will have to sell to them.
Andre Floriano
Country Manager
edrone
Brazilian living in Poland. Lived for 10 years in the U.S. With experience in international business management and marketing. Currently, Country Manager at edrone Brazil.