Each customer is, at the same time, different and unique. Why, then, treat all your customers "like everyone else" by sending generic and mass messages?
Getting to know your customers should be the number one priority of your business, so you can approach them in a more personalized way, increasing your sales as a consequence. The best way to do that is by analyzing their consumption behavior, knowing their needs, and then creating your ideal message.
In other words, you want to smartly segment!
To start with, there are two main aspects, if you will, that you want to consider with respect to your getting to know your customers.
Marketing Persona
The first is about your persona – marketing persona, to be more "technical". Your persona is a single representation of all your customers; it is that archetypal character that you bring to life in order to treat as your single customer.
For example, let's say you have an eCommerce that sells clothing for pregnant women; and after doing your research (with customers, partners, competitors, etc.) you have realized that your persona is:
A 32-year old woman who lives in the U.S. and is pregnant (20 weeks). She is a lawyer who works for a local law firm in her hometown. Her husband, John, is a 35-year old chemical engineer who works for a multinational corporation and is away from home, on business trips, at least two weeks per month. Oh, we almost forgot, your persona is called Cynthia. She loves to cook and workout. Cynthia is a serial reader and doesn't spend much time on TV but loves her social media. She has a cat and goes to church every Sunday.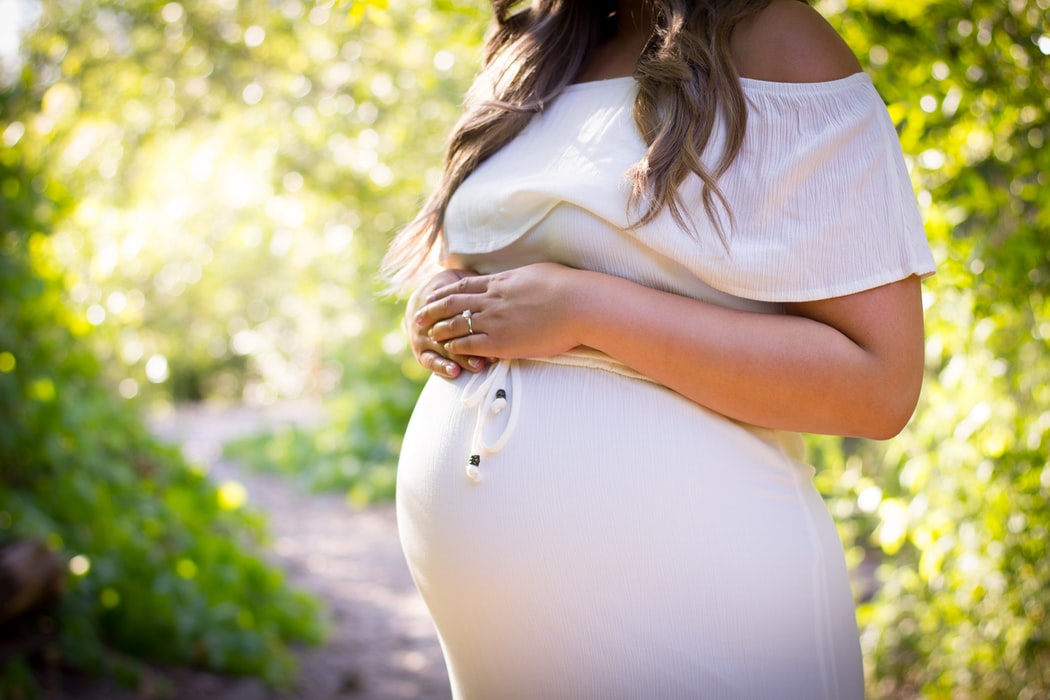 So once you come to the conclusion that Cynthia represents the whole universe of your customers, you will aim your communication at "her", talking to Cynthia. Of course, Cynthia is not an everlasting personality; she's your "creation", therefore, you can adjust her profile according to new insights that you have from your daily operations.
However, she is your starting point. And she is more than a representation, she is what drives you and all your marketing strategies. You want to have a positive impact on her life, making her feel good about her pregnancy and beautifully dressed while waiting for her first baby boy. She is your "store window" – everywhere she goes people notice what an elegant pregnant she is; and that makes her happy. So your goal is to make Cynthia happy.
Well, creating your marketing persona is fundamental to your communication strategies. Therefore, this is only the first aspect of your endeavor of getting to know your customers.
The second aspect is no less important; in fact, you could call it the precise approach, since the first (establishing your persona), is more like a theory – based on research, of course, but is not as accurate as this second one that you are about to know.
But first, a pause for reflection:
Which customers should receive the most attention among all customers (who's your most important "Cynthia"?)?
How do you track when this customer is gaining, or losing, importance, and what are the criteria for determining this importance?
Which customer is more important: the one who buys frequently, the one who spends a high amount of money, or the one who has just bought a product from you?
Which customers are not buying anymore?
Now, let's go after the answers and learn the best way to science your marketing strategies out.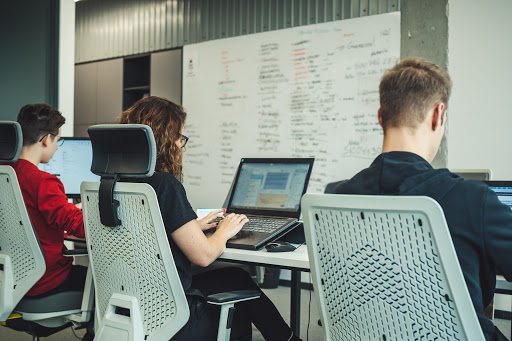 RFM Analysis
RFM analysis – recency, frequency and monetary [value] – is a marketing technique used to determine quantitatively which customers are the best by examining how recently a customer has bought (Recency), how often he buys (Frequency) and how much the customer has spent (Monetary value). It is based on the marketing axiom that "80% of your sales come from 20% of your customers" – also known as the Pareto Principle.
So the RFM analysis – as a method to identify high response customers in email marketing promotions, so to improve overall response rates by applying RFM scoring to your customer database, and also measuring how they migrate from one rating to another over time – is of paramount importance to any eCommerce that understands that intelligence – knowing who are its customers and how each one behaves – is the greatest competitive advantage an online store can have in this growing and dynamic market.
Why does RFM analysis work?
Because of these three basic principles:
Customers who have recently purchased from you are more likely to respond to your next promotion than those whose last purchase was long ago. This is a universal principle that can be observed in almost all segments: insurance, banking, retail, travel, etc.
It is also true that frequent buyers are more likely to respond than less frequent buyers.
Those who spend more generally respond better than those who spend less.
How can you group your customers in order to differentiate your "Cynthias"?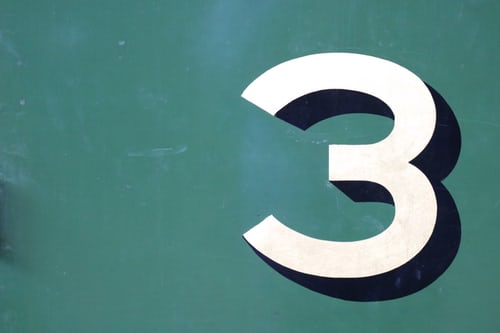 The first thing is to understand that there is more than one Cynthia. It's not about Cynthia having a personality disorder. No! It's indeed three Cynthias.
They might have the same profile but their behaviors are very very different from one another.
Before you get anxious, here are your three (and only three) types of Cynthias: 1) the one who loves you; 2) the one who sympathizes with you; and 3) the one that is completely indifferent to you.
But how do you know that? Well, by science; or, if you will, by applying the RFM Analysis framework, in which you will find three groups of customers in your database:
Customers with HIGH RFM – this group includes your best Cynthias. THEY LOVE YOU. They represent your IDEAL CUSTOMER. A good deed is always to make these customers feel special. It is for them that you break the news whenever you have something new to say or show; it is for them that you present your exclusive products or those with limited units. These customers are the ones who are most likely to promote your brand; they are the ones who usually leave their positive testimonies about their shopping experiences in your store – encourage them to do this. Take advantage of the principle of reciprocity!
Customers with MEDIUM RFM – this group includes your most recent buyers/Cynthias – low to the medium frequency and/or low to medium spending and also medium to high frequency and/or medium to high spending – but not so recent. THEY HAVE SYMPATHY FOR YOU. They represent your AVERAGE CUSTOMER. Tell them about your specific promotions of the moment (always generating a sense of urgency). Develop in the minds of these customers the awareness of your brand (Brand Awareness). A good mindset to create your communications for these customers is: "These customers do not deserve to be customers of my competitors! I need to help them prevent this from happening!"
Customers with LOW RFM – this group includes your worst Cynthias – they don't buy often, they have not spent much when they bought, and they have not bought for a long time. THEY ARE INDIFFERENT TO YOU. They represent your PROBLEMATIC CUSTOMER (if only they existed, your store would not exist – at all!). Here you will offer your most aggressive discounts, you will present the so-called "irresistible offers" and you will speak, in an even more direct way, to their "survival instinct", known by neuroscience as the reptilian brain (triune brain theory) and by modern psychology as FOMO (Fear of Missing Out). It is now or never!
Of course, each of these groups (of Cynthias) can be broken down so you have a clearer view of your customers.
Therefore, for the sake of not turning this article into a book, let's only talk about the worst-case scenarios, since these cases have the power to make your marketing strategies stronger – if you beat Goliath, the giant (the most challenging opponent), you can beat all others.
Your Worst Possible Customers and How to Approach Them
Here you have (in your low RFM group) two types of Cynthias: one that "hibernates" (doesn't leave you but doesn't buy from you); and another one that is basically "lost" – not lost in space; lost for you.
Let's start with The Hibernating Cynthia. For this case your analysis would answer these questions:
What's the main point here? Focus on the recency and stimulate the buying habit.
Where do they come from? Seasonal shoppers – they were interested for only a short period of time.
What's the tone of my communications? (Sell, Sell, Sell!) "Why don't you buy more?"
What's my discount strategy? Coupon code of medium value, with limited time; or promotion in two steps ("Do this and get 'x'").
What products will I offer? New products and best-sellers.
How is my relationship with these customers? Promising, but still moving in circles.
Tips for you to create your communication with this Cynthia:
In this subgroup, you will find promising customers, most of them had bought from you at least a few times. Most likely, your effort to reach them failed, so they were not interested enough to engage with you.
But you have something going on here. Therefore, a good idea would be to reach them with a time-sensitive offer.
For example, if they were your friend, you would send a text saying, "Hey, why don't you come by tomorrow for a quick chat and coffee?" That way, you don't expect anything too big from him and the offer is time-sensitive. Right?
The same approach works for your marketing communication when talking to your hibernating Cynthias:
Start with a time-sensitive coupon offer or two-step promotion. This will be the main focus of your communication. Use the keywords "now", "quickly", "finish today!"
Then work on the title and on the copy of your main text. Focus on the offer you have prepared, which at first glance will make the customer feel they need to act quickly!
Layout: Clear and simple design, the products are not mandatory, because these customers have average RFM values.
Call to Action: Creating a sense of urgency: "buy now", "redeem your coupon now". The keyword is "now".
Well, your second type of Cynthia in this unfortunate group is The Lost Cynthia.
Yes, I know it's sad but you don't have much hope of bringing this Cynthia back.
However, you're a fighter, you don't settle; that's why you're thriving in business. No matter how giant is Goliath, you will face him and beat him up!
So, for this case (lost Cynthias) your analysis would answer these questions:
What's the main point here? I have nothing to lose!
Where do they come from? Generally, they are customers buying gifts to other people – only once.
What's the tone of my communications? Aggressive.
What's my discount strategy? High-value coupon.
What products will I offer? No specific product.
How is my relationship with these customers? Long forgotten.
Tips for you to create your communication with this Cynthia:
Imagine this Cynthia as an acquaintance you haven't spoken to in a while. The first and last time you met her was a few years ago when you two went out for a beer but then the relationship died.
Of course, you can reach out to her. However, if your message goes like this: "Hey, I just started my own business, why don't you buy from me?", it won't work.
What you want to do it talking in a way that Cynthia can't refuse: "Hey, we've known each other for a few years! I just started my own business. I know it's been a while since we've spoken, had that great chat with beer, but I'm only advertising to friends and family with 40% off of all products. What do you think?"
She may not answer you, but she's sure to click!
And the same approach works for your marketing communication when talking to your lost Cynthias:
Start by creating your main sales trigger ("Why should this customer buy from you again?"). For this customer, what works best is an excellent discount (high-value coupon), an offer that cannot be refused. This customer is super sensitive to price and the awareness of your brand value is not well received by her. Therefore, be aggressive in your discount.
Then focus on the title of your message and the main image: Write something that communicates that you have had a relationship and that she has bought your product in the past. Don't be too personal, such as including her name in the message. Go with something more generic: "Do you still remember us? This 40% discount may help you."
Layout: Choose something very strong that clearly defines your main selling trigger; it should be the only focus of your images.
Call To Action (CTA): Create a sense of urgency, boldly, but not exaggeratedly. Remember that, generally, your jokes are funny to those people who know you a little (outside the context of friendship, it is much harder to make yourself understood).
Conclusion
Not knowing who is your customer, what are his/her interests and consumption habits is something no eCommerce can afford in this time of dynamism, and exponential market growth.
The proper collection and processing of data is a powerful way to generate intelligence for your online business. So do that and avoid generic messages. Don't waste your resources (time, energy, and money) with "strategies" that do not convert.
For your eCommerce to become a sales machine you first want to learn the behaviors of your customers and assertively address their unconscious desires and needs. Start by sciencing your customer's habits out – RFM.
Andre Floriano
Country Manager
edrone
Brazilian living in Poland. Lived for 10 years in the U.S. With experience in international business management and marketing. Currently, Country Manager at edrone Brazil.