Nurture
Take good care of your most precious asset – your customers! edrone's CRM helps you understand your customers and maximize their satisfaction by providing excellent support.
Book a free demo
Manage customer messages coming from different channels
All in one place
Easy setup and integrations – no coding required
Custom templates to answer frequently asked questions
Assigned conversations across your team
Detailed view of customer profiles with interactions timeline
Chat widget
Be ready to respond when your customers are active and interested
Great support can turn a one-time customer into a lifelong fan.
Invite your customers to use your chat to build a positive relationship and increase their satisfaction from the very first message.
Welcome messages and auto-replies
Business hours chat activation
80% of businesses believe they provide superior customer service,
but only 8% of customers agree
Customer support reports
Monitor customer support KPIs for constant improvement
You can't improve what you don't measure.
edrone's Inbox reports show how your team is responding to and managing customer conversations.
Team and individual metrics
Discover how nurturing customer relationships can help your e-commerce
Book a demo
Customer data is the fuel of modern e-commerce
edrone's CRM dashboard gives you the big picture of how your contacts database is evolving over time.
Customer Profile
Have a 360° view of every customer, updated in real time
Leverage customer data to send precisely targeted offers, provide better service, and maximize sales.
Each customer interaction with your brand, from viewing a product to opening an email, is a clue about who they are and how they shop. edrone organizes all pieces of the puzzle in one place.
On-site and off-site interactions timeline
One click to send a message, edit, unsubscribe or delete
of consumers are more likely to shop with brands who recognize and remember their customers and provide them with relevant offers.
Advanced segmentation
Contact segmentation optimized for conversions
From tags to shopping behavior to RFM Analysis - split your audience in any way you need.
Take advantage of a wide range of segmentation possibilities to make sure your messages always feel personal and relevant.
Interactions with product categories
Standard or custom options
Share everything you need to
and no more than
you want to
edrone Workspace allows you to manage access permissions and assign user roles across your team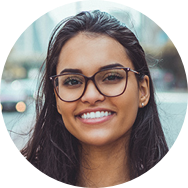 Manager
Full admin permissions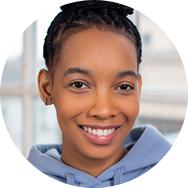 Customer Support
Team member with limited access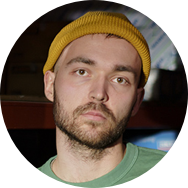 Marketing
Team member with limited access
The platform allows you to grow your brand and learn more about your customers. We are gaining knowledge about our customers and their purchasing choices. This allows us to better create offers and sales strategy.

Weronika Kwiatowska

Brand Manager at Polemika

Build better relationships with customers using
one of the highest-ranking
platforms in the world
See how better nurturing
leads to more sales
Book a demo