Nurture
CRM system for e-commerce
Take good care of your most precious asset – your customers! edrone's CRM system helps you understand your clients and maximize their satisfaction by providing excellent support
Book a free demo
Manage customer messages coming from different channels
All in one place
Easy setup and integrations – no coding required
Custom templates to answer frequently asked questions
Assigned conversations across your team
Detailed view of customer profiles with interactions timeline
Live chat
Be ready to respond when your customers are active and interested
Great support can turn a one-time customer into a lifelong fan.
Invite your customers to use your chat to build a positive relationship and increase their satisfaction from the very first message.
Welcome messages and auto-replies
Business hours chat activation
80% of businesses believe they provide superior customer service,
but only 8% of customers agree
Customer support reports
Monitor customer support KPIs for constant improvement
You can't improve what you don't measure.
edrone's Inbox reports show how your team is responding to and managing customer conversations.
Team and individual metrics
Discover how nurturing customer relationships can help your e-commerce
Book a demo
Customer data is the fuel of modern e-commerce
Dashboard in edrone's CRM system gives you the big picture of how your contacts database is evolving over time.
Customer Profile
Have a 360° view of every customer, updated in real time
Leverage customer data to send precisely targeted offers, provide better service, and maximize sales.
Each customer interaction with your brand, from viewing a product to opening an email, is a clue about who they are and how they shop. edrone organizes all pieces of the puzzle in one place.
On-site and off-site interactions timeline
One click to send a message, edit, unsubscribe or delete
of consumers are more likely to shop with brands who recognize and remember their customers and provide them with relevant offers.
Advanced segmentation
Contact segmentation optimized for conversions
From tags to shopping behavior to RFM Analysis - split your audience in any way you need.
Take advantage of a wide range of segmentation possibilities to make sure your messages always feel personal and relevant.
Interactions with product categories
Standard or custom options
Share everything you need to
and no more than
you want to
edrone Workspace allows you to manage access permissions and assign user roles across your team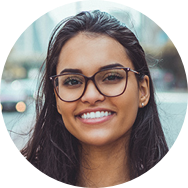 Manager
Full admin permissions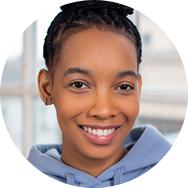 Customer Support
Team member with limited access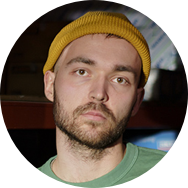 Marketing
Team member with limited access
The platform allows you to grow your brand and learn more about your customers. We are gaining knowledge about our customers and their purchasing choices. This allows us to better create offers and sales strategy.

Weronika Kwiatowska

Brand Manager at Polemika

Build better relationships with customers using
one of the highest-ranking
CRM platforms in the world
See how better nurturing
leads to more sales
Book a demo
Frequently Asked Questions
What is CRM, and what is it used for?
CRM (Customer Relationship Management) is a customer relationship management system that helps companies track customer interactions, collect customer data, and improve communication. It is used to better understand customer needs, personalize services, and build strong and lasting relationships.
How much does it cost to implement a CRM system?
The price of implementing marketing automation can vary depending on the size of the company, its needs, and the solutions chosen. For small businesses, it can cost from a few thousand PLN per month, while for larger companies, the price can be tens of thousands of PLN per month. The final price depends on a number of factors, such as the tools chosen, the scope of implementation, and the degree of customization to suit the company's individual requirements.
What are the benefits of using CRM?
The benefits of using CRM (Customer Relationship Management) include:
Improved customer relationship management.

Personalization of communication with customers.
More efficient generation and processing of leads.
Increased customer loyalty.
Improved effectiveness of marketing activities.
Scalability of customer service.
Tracking and analyzing customer data.
Facilitation of contact management and customer interaction history.
How to ensure the security of customer data in CRM?
To ensure the security of customer data in CRM:
Use advanced data protection tools.

Update your CRM software regularly.
Grant access only to authorized individuals.
Encrypt data and use secure communication protocols.
Use password and authorization policies.
Conduct regular security audits.
Educate employees on data security.
Back up data regularly.
How to effectively segment customers in CRM?
To effectively segment customers in CRM:
Define your goals: Determine why you want to segment and what goals you want to achieve.

Collect data: Collect  customer data, such as purchase history, preferences, behavior, and demographics.
Define segmentation criteria: Select the criteria along which you want to segment customers, such as age, location, shopping behavior.
Use CRM tools: Use CRM features to filter data and create segments.
Personalize communications: Tailor communications and offers to the needs and preferences of each segment.
Monitor and adjust: Regularly analyze results and adjust segmentation as needed.
How can CRM be used to improve customer service?
To use CRM to improve customer service, you can:
track any customer's history of interaction with the store's website

automate service processes,

personalize communications,

schedule regular interactions with customers,

create a customer knowledge base,

analyze data to identify areas for improvement.
CRM helps understand and respond to customer needs, which improves service satisfaction and builds lasting relationships.
How to check whether a CRM system is delivering results?
To see if a CRM system impacts sales, start by setting goals, monitor key performance indicators (KPIs), compare results before and after implementation, analyze data, gather feedback from the team and customers, and consider long-term benefits. This allows you to assess the impact of CRM on operations and adjust your strategy if necessary.
Which CRM is suitable for a small business?
When choosing a CRM for a small business, several key features are a must. First, a CRM system for small businesses should be easy to use so that all employees can use it without difficulty. It should be scalable to adapt the CRM to the changing needs of the company.
In addition, functions such as contact management, marketing automation, and customer service can be easily customized to meet the company's needs. It is also essential to be able to integrate the CRM system with other tools in use to facilitate work and ensure data consistency.
The CRM should also offer adequate security features, such as data encryption. It is worth paying attention to the cost of implementation and subscription so that it can fit into the company's budget. Technical support, mobility, analytics, and reporting are other CRM features to keep in mind.