Grow
Multichannel Communication
Attract new visitors to your online store and convert them into customers. edrone, the e-commerce platform, helps you constantly reach new audiences, while e-mail and SMS marketing engage them for maximum conversion.
Book a free demo
Don't just wait for your online store to be found
Fuel your growth by reaching and engaging new audiences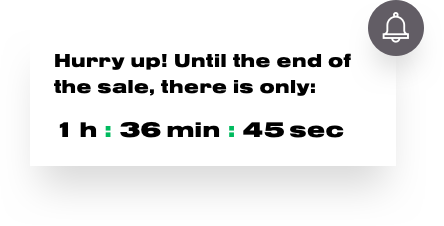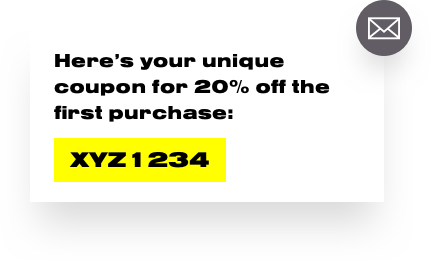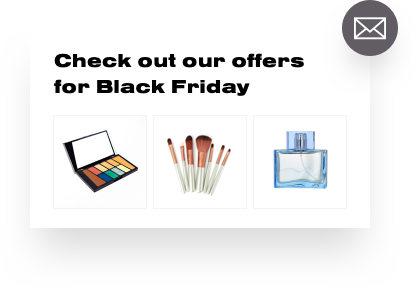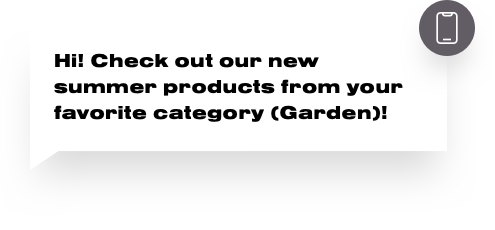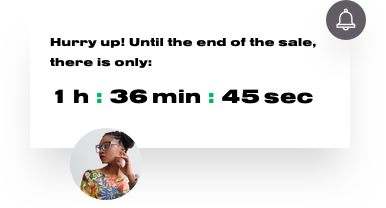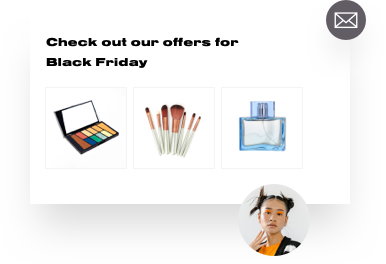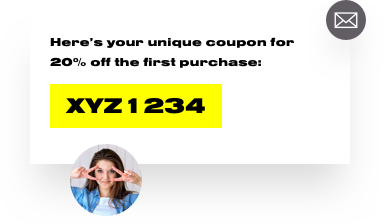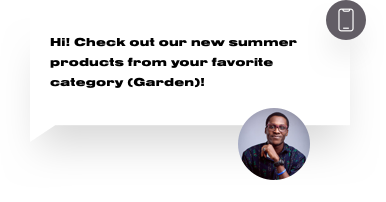 Discover how edrone can turbocharge your e-commerce growth:
Book a demo
Newsletters
Send relevant messages to targeted audiences
Do your emails feel like shouting in a crowd?
It's time to stop blasting the same email to every contact on your database and start sending targeted messages to people who actually want to read them.
Behavior-based segmentation
Multichannel communication
Revenue, orders, and other vital metrics from each campaign
Among edrone clients, newsletter-generated revenue grows on average by
28.7% a year
Start converting visitors into paying customers today
Book a demo
SMS Marketing
Engage your customers anywhere – even when they're not online
Chances are your customers always have their smartphones within reach.
Take this opportunity to add SMS messages as another channel to communicate with them and jumpstart new shopping journeys!
SMS messages have an average open rate of 98% and most of them are read within 5 minutes.
Say "Hi!"
Use push notifications that your customers won't be able to ignore
Push messages allow you to reach your customers while they're on other websites.
Once they're browsing and considering a purchase, Social Proof notifications can be the final push towards a conversion.
Extremely high deliverability
Immune to pop-up blockers
Urgency and scarcity for quick conversions
Designing emails should be
fun, not a chore
Our Drag n' Drop Editor helps you create beautiful and powerful messages that drive customer action. Build them from the ground up or get a head start by choosing from 20+ fully customizable templates.
Thanks to edrone we communicate with our clients enjoying easy segmentation and personalization, and the user panel is intuitive and transparent. It is an important tool for daily work with our e-commerce.

Katarzyna Możdżyńska

e-commerce and Marketing Manager

Marketing Automation and CRM system
to help you reach new heights
Frequently Asked Questions
How to increase traffic to an online store website?
To increase traffic to your online store website, you can take a number of different actions: use push notifications, send email and SMS campaigns, optimize the site for SEO, maintain a blog with expert articles, use paid ads regularly, or engage on social media. Monitoring data, working with media and acquiring backlinks, offering discounts and promotions, and improving the user experience on the site are also vital.
How to implement cross-selling and up-selling?
To implement cross-selling and up-selling in an online store, analyze the products offered. Then, match recommendations to customer preferences and place these recommendations on the product page and shopping cart. It is crucial to make the CTA messages clear and compelling and to offer special discounts and promotions to customers. Marketing automation, data analysis, and proper team training can help implement these strategies effectively. Attention to the quality of the products offered and avoiding pushiness in approaching customers also play a significant role.
When is it appropriate to offer discounts and promotions?
Offering discounts and promotions is an effective marketing tool in a variety of situations, such as holidays, special occasions, seasonal sales slumps, launching new products or services, company anniversaries, cleaning out warehouses, building customer loyalty, responding to competitors' actions, achieving marketing goals, and so on. However, it is worth carefully considering the strategy of these promotions and the ultimate impact on the company's net income.
Does the customer's experience in the online store affect the purchase?
The customer experience in an online store influences purchases, and a positive experience can significantly increase customer loyalty and the number of conversions. Key aspects include site navigation, loading speed, customer reviews, data security, product availability, differentiated payment methods, customer service quality, personalization, return policy and responsiveness on mobile devices.
What is email marketing, and why should you use it?
Email marketing is a strategy for promotion and communication via email. It is worth using to communicate product information, offers, and store news, and to increase engagement among customers. Email marketing is an effective tool for reaching customers in a direct and personalized way, which can be highly effective in generating sales and building loyalty.
How to recover abandoned shopping carts in e-commerce?
To recover abandoned shopping carts, you need to implement a well-thought-out retargeting and customer communication strategy. You should also use the Abandoned Carts scenario from edrone, which works as follows: a customer abandons a shopping cart in an online store. The system automatically sends him a personalized email reminder and displays ads for products left in the shopping cart, on other websites. Based on the customer's response, edrone learns from the customer's behavior, allowing it to optimize future marketing campaigns.   
How do you encourage purchases on your online store?
Tailor your offer to customers' needs and interests, offering attractive discounts, free delivery, and returns. Create a loyalty program, encourage customers to leave reviews, and organize discounts and promotions. Make sure the shopping process is short, simple, and intuitive. Accept different payment methods, use remarketing campaigns, create accurate product descriptions, and enhance them with high-quality photos.