On-Site Marketing for eCommerce
Andre Floriano
Country Manager
edrone
Your eCommerce website is not only a catalog or an online product shelf. It's a place where you can listen and talk to your visitors and communicate with them using a library of tools powered by modern technology.
Each of these tools serves its own purpose while at the same time is working together to enrich your message.
The keyword here is synergy — not only within your on-site marketing tools but between your on-site and off-site activities.
On-site vs. Off-site Marketing Solutions
On-site marketing is the strategic usage of every element on your eCommerce website in order to grab your visitors' attention and have them visiting other areas of the site, as well as taking specific actions, such as subscribing to your newsletter, adding a product to the cart and, of course, purchasing.
Off-site marketing is, on the other hand, all communication efforts you establish to reach your contacts (customers and prospects) that have subscribed to your newsletter. Therefore, it happens mainly via email and SMS services.
Of course, social media campaigns, blogs, publications, etc., are other forms of off-site marketing. However, these other off-site marketing tools are mostly used for the top of the funnel, lead generation, strategies.
Machine Learning and The Segment of One
Artificial intelligence has recently dominated the world, as evidenced by the constant creation of new branches of this scientific discipline. This includes, for example, machine learning, also known as self-learning of machines or simply learning systems.
In the field of eCommerce, you may be wondering if it is possible to use this tool to improve sales and how to do it. Oh, yes! Machine learning is the engine of what is called the "segment of one" technology, which is the smart personalization of products, services, and the user's experience in general, based on the patterns of personal interests and consumption behavior.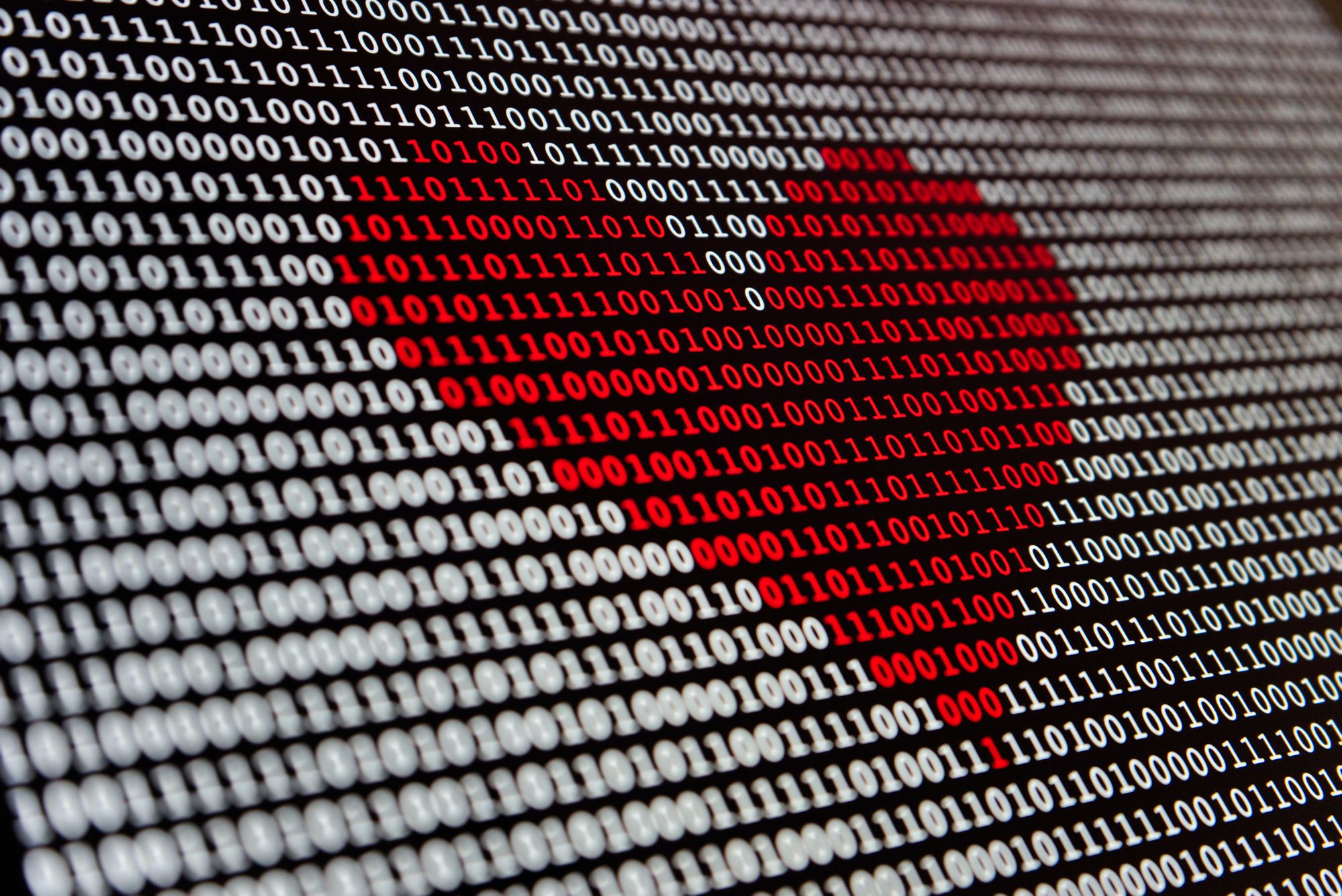 Dynamic Displays
One great example of the segment of one being applied to your eCommerce website is the dynamic displays.
A dear friend or a beloved family member knows what you like or, sometimes, even what you are thinking about — this is part of truly knowing someone.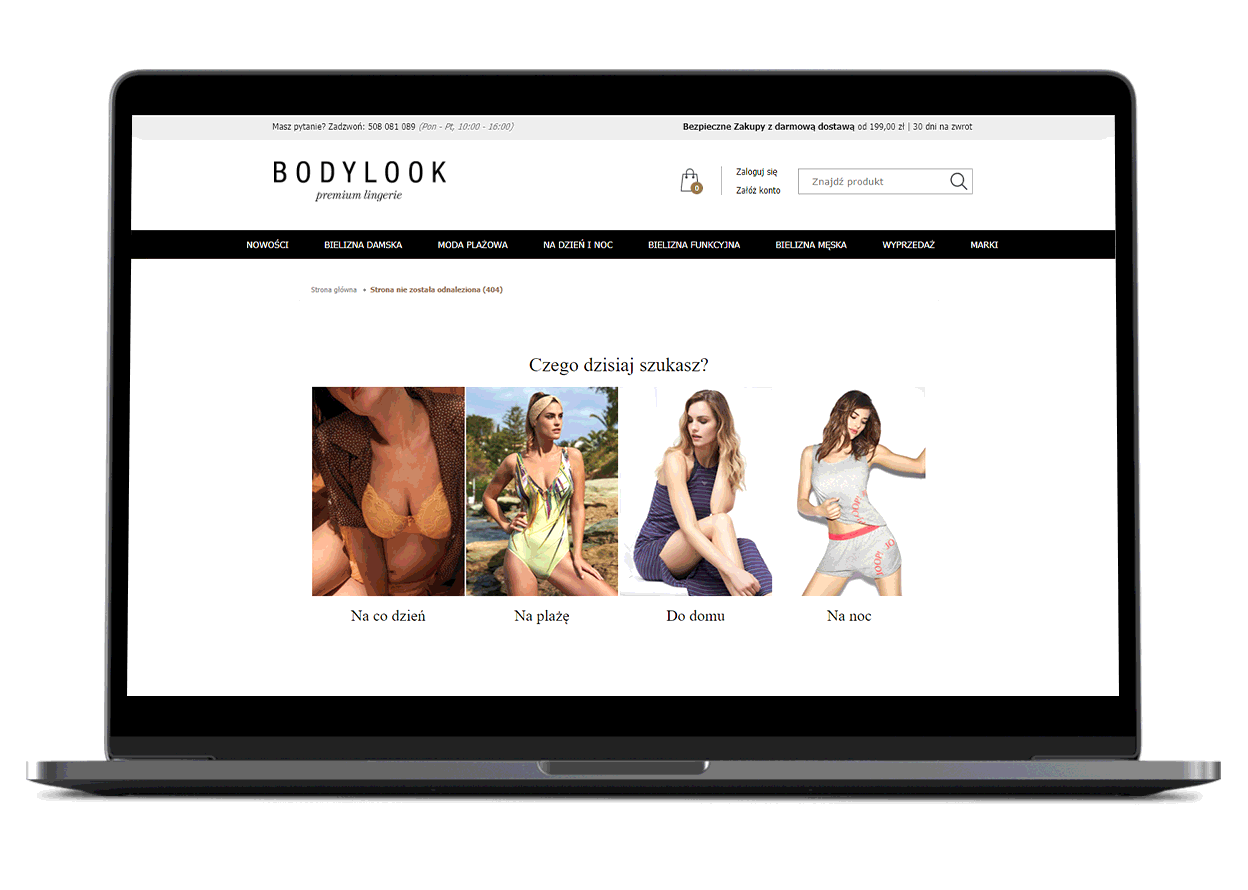 Personalization is the business version of caring for others, demonstrating that you know the other person well. You can see that when you open your Netflix profile and see the contents that you enjoy watching (which is not 100% the same as your spouse's, for example).
This is exactly the segment of one in action. It is definitely one of the most relevant on-site marketing features for modern eCommerce.
Pop-ups
Another very powerful on-site marketing tool is the pop-up,  which is a graphical user interface (GUI) display area, usually a small window, that suddenly appears ("pops up") in the foreground of the visual interface.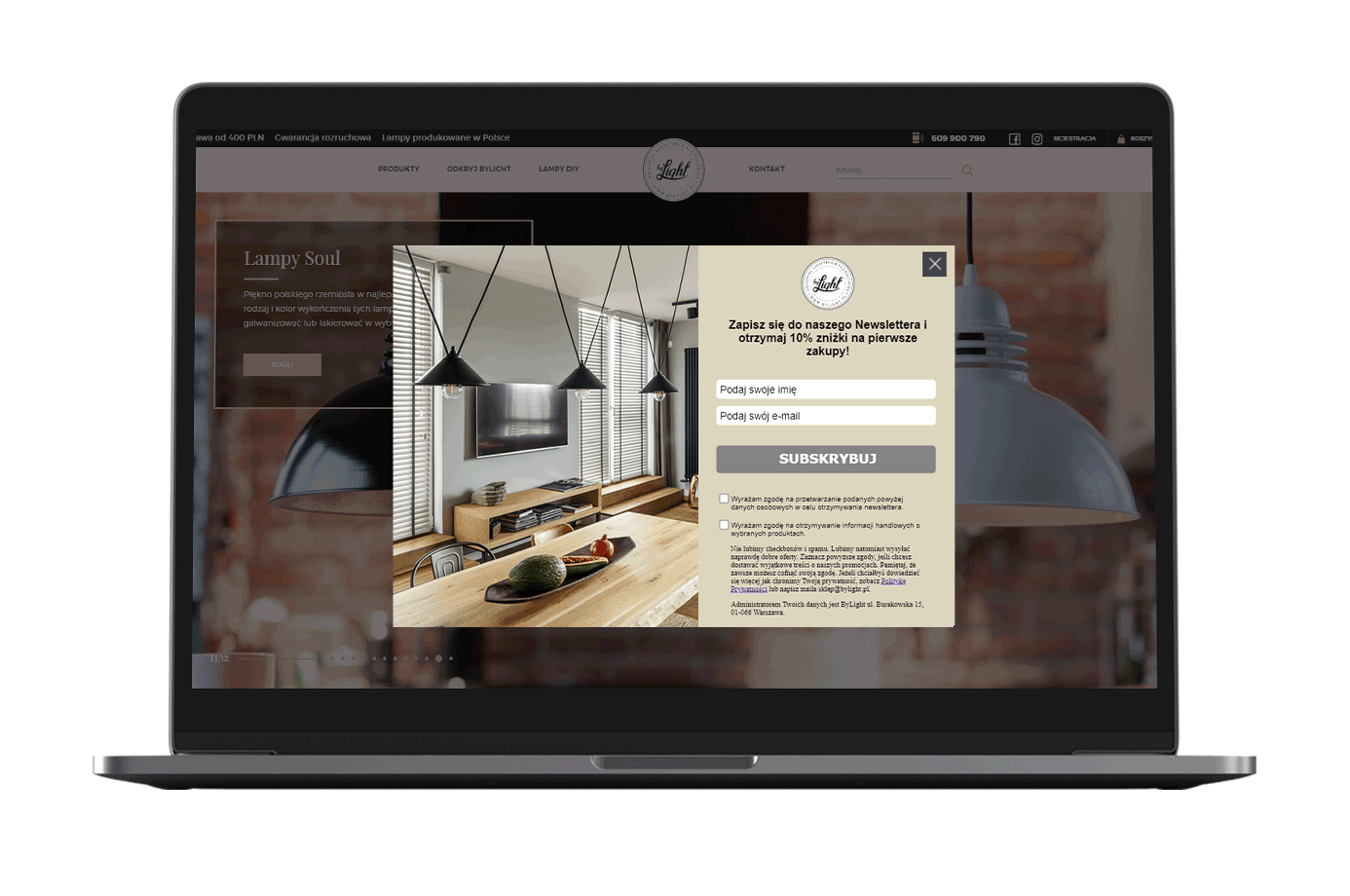 Pop-ups can be triggered by a user's action or by a preset time. A pop-up window must be smaller than the background window or interface; otherwise, it's a replacement interface.
There are four types of pop-ups: Welcome, Exit, Action, and Recommendation Pop-ups. Their rules can be set to create an optimized UX; they don't need to be shown on all pages, in all conditions, to all users — their display can suit the company's marketing strategy.
Web Layers
Web Layers (a.k.a. Flyers; Banners) are on-site campaigns displayed on specific pages of your website to a specified audience upon being triggered by a visitor's action or a preset time-trigger.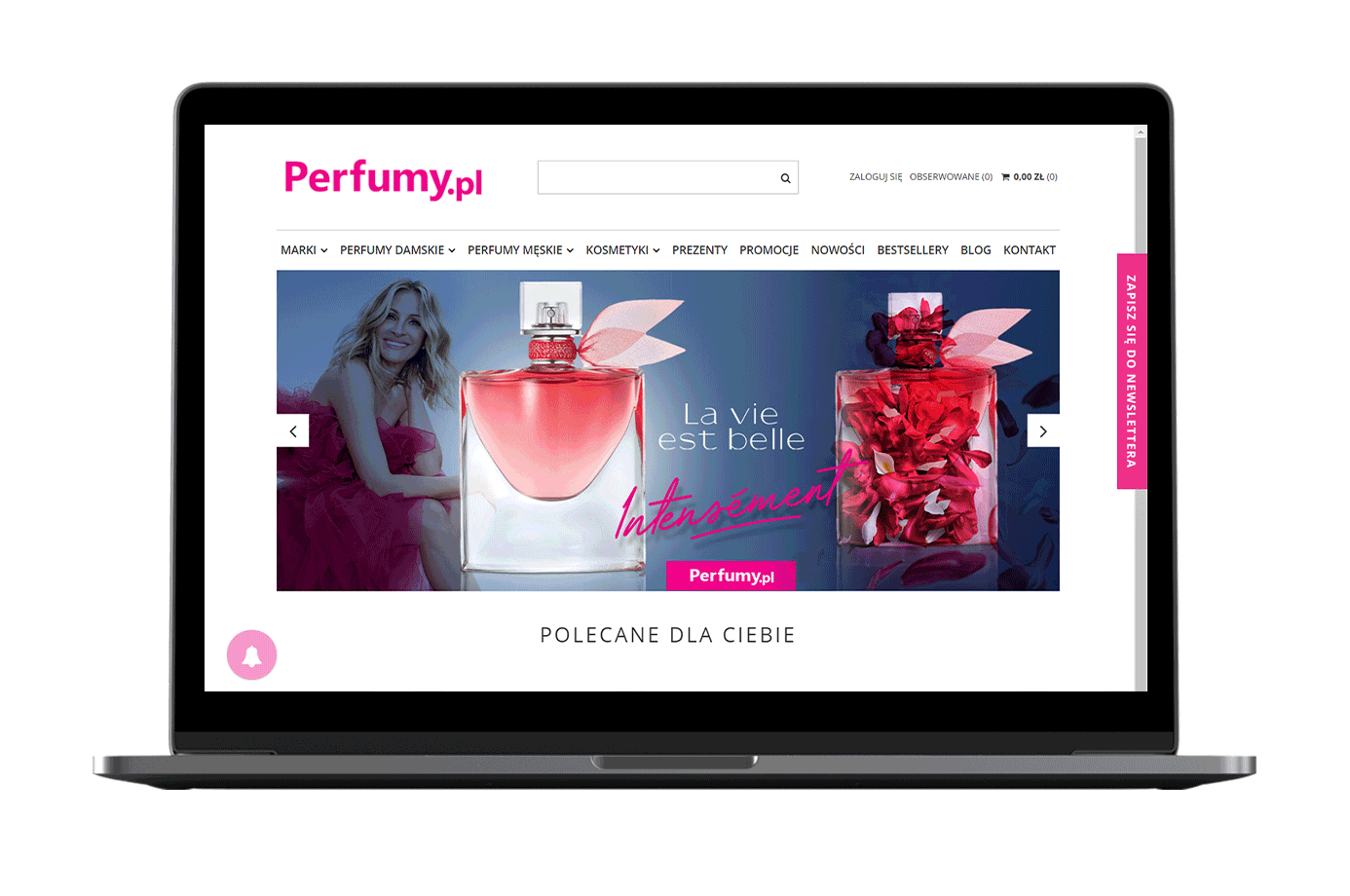 They might look like pop-ups, in some cases, but they are not pop-ups; therefore, they are not blocked by pop-ups blockers.
Web Layers can be a more discrete way to communicate your message on-site since you have the option the keep it hidden until the user hoovers its shown area.
Push Notifications
The marketing success of many online shops depends primarily on whether they reach the most sought-after customer groups and whether these consumers want to get to know the offer presented to them in electronic form.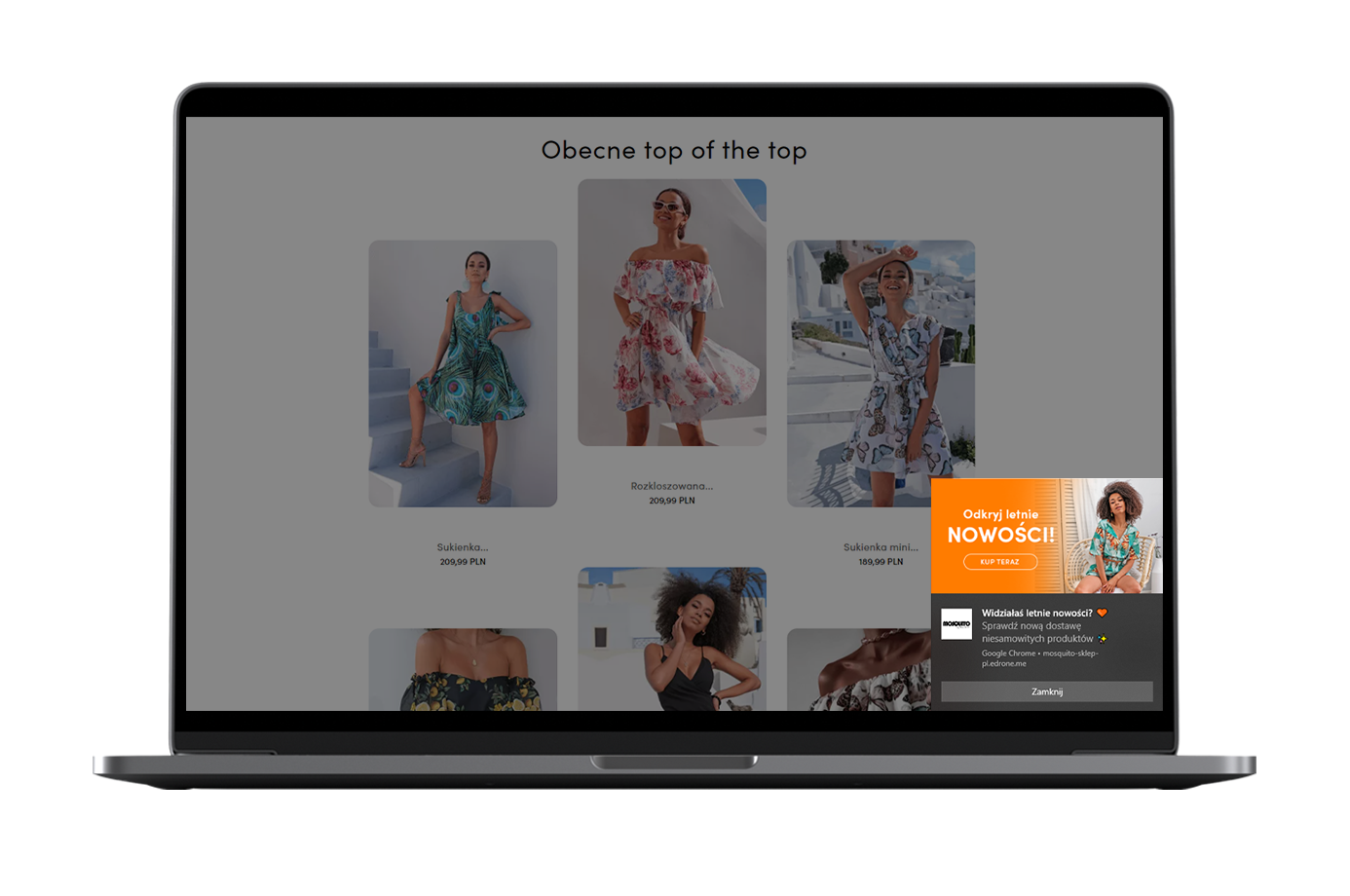 When sending such messages to their email addresses, it must be expected that some of these emails might not be opened by the customer or might be sent to the SPAM folder.
However, there is a way to prevent this: push notifications — displayed immediately on the device on which the recipient is using.
Conclusion
You spend a considerable amount of resources (money, people, and time) bringing visitors to your website (FB Ads, Google Ads, and the likes).
Therefore, in order to optimize your investment, you must strategically talk to your visitors. You don't want them coming and leaving without any sort of communication — "Hi there! How may I help you today?".
An integrated on-site marketing solution should be one of the most relevant aspects of your marketing strategy.
Take advantage of the technology at your disposal!
Andre Floriano
Country Manager
edrone
Brazilian living in Poland. Lived for 10 years in the U.S. With experience in international business management and marketing. Currently, Country Manager at edrone Brazil.