Marketing Automation for e-commerce
Aleksandra Stankowska
Senior Content Designer
edrone
What is marketing automation? It can be defined as conducting marketing and sales activities by means of software in order to streamline and optimize processes.
In other words, marketing automation minimizes the time, cost and effort put into activities that are often time-consuming yet justified. Instead, you can select the strategy and let the system perform all the hard work on your behalf.
This could be an act of sending a simple automated email triggered by the user's specific action (such as clicking a button or completing a form). However, you can also choose more complex activities, for example, sending a sequence of messages across different channels – such as emails, pop-ups, social media adverts, and SMS messages.
Although marketing automation is closely related to sending emails, it is not restricted to email marketing. You can also automate other marketing activities such as adverts, lead scoring, or website communication (pop-ups, banners, recommendation frames).
Continue reading to discover how to implement marketing automation software in your e-commerce to boost your sales and customer satisfaction.
What is marketing automation?
In short, marketing automation gives companies the ability to send the right message to the right person at the right time.
Let's illustrate this with some marketing automation examples in e-commerce.
Example 1: Sending of newsletters
Let's suppose company X sends out a weekly newsletter with new product information, educational content, and industry news. People sign up for the newsletter via a subscription form available on the company's website.
Without preferred marketing automation tools, a company employee would have to manually export the list of new subscribers from the form and then manually import it into a suitable email marketing system. This would have to be done regularly, which equates to many long hours of repetitive and monotonous work.
Example 2: Abandoned shopping cart recovery
Another classic example of marketing automation is the recovery of abandoned shopping carts. Without this functionality, it would be virtually impossible to send an email or SMS message to customers who have added products to their cart and left the shop without completing their transaction.
Thanks to marketing automation, no one has to monitor this entire process. The system sends messages to customers automatically, in compliance with pre-configured parameters. The team only needs to verify the results and implement different ways of optimizing the strategy, if necessary.
Example 3: Personalized adverts and recommendations
Marketing automation can be used to set up personalized ads (suitable products are recommended based on the users' interests and purchasing behavior) or even to automatically optimize campaign efficiency.
The system independently decides which adverts should be displayed to particular users in order to increase metrics such as the click-through rate or the conversion rate.
Marketing automation is known to produce the best results when directly linked to CRM. The approach to customers then takes on a personalized character, which improves the customers' shopping experience and ultimately increases the sales results of the online store.
Read also: The difference between a Newsletter, Email Marketing Automation, and Marketing Automation for e-commerce.
What are the advantages of marketing and sales automation processes?
Saving both time and money.
Streamlining the work of team members.
Creating a detailed customer profile.
Increasing the average order value.
Marketing automation can also dramatically improve the customer experience that your shop delivers. Your automated marketing activities will be directly responsible for the individual actions of your customers, such as viewing products or making purchases.
Let us now discuss the benefits of marketing automation for e-commerce.
Benefits of marketing automation
Marketing automation software enhances the effectiveness of online campaigns through the use of automated systems for collecting and processing data about potential customers.
The manual entry or analysis of data is no longer necessary. The appropriate customers are identified by means of software based on a variety of criteria (such as the customer's age, gender, place of residence, etc.). This makes it possible to personalize the message addressed to the customer.
Moreover, marketing automation software for e-commerce brings other benefits, namely:
Reduction in the resources needed for marketing activities: thanks to personalized messages sent automatically to different customer profiles, the company maximizes its marketing results while saving time and reducing the number of people required to handle individual marketing campaigns.
Increase in the number of subscribers to your newsletter: marketing automation enables you to continuously increase the list of subscribers who wish to receive your newsletter.
Customer loyalty: by sending personalized messages, your online store provides high-quality customer service and responds to customer expectations by offering them only the products and services they really want or need.
Increased conversion (i.e. more sales): among edrone customers, automated messages have an average conversion rate (orders/emails sent) that is 24 times higher than that of conventional newsletter campaigns. In other words, marketing automation software means more money!
Personalization of communication: instead of investing in mass communication (one message sent to many customers), automation allows you to create personalized messages (one to one), which makes your customers feel they are not just a part of the crowd.
Marketing automation tools for e-commerce
Below you will find a list of the key marketing automation tools. Some of these are specialist automation software tools, while others include CRM modules and additional functionalities. However, the only dedicated tool designed exclusively for e-commerce is edrone.
Klaviyo
This marketing automation tool was developed for online stores. It is also an email marketing platform that enables its users to maintain a high-quality relationship with their customers by sending them personalized messages at the right time.
It lets you collect data and email addresses of users visiting your website, allows you to send newsletters, carry out user segmentation, complete integration with a Facebook advertising account, and much more.
HubSpot
Hubspot is a comprehensive platform for online businesses which combines CRM and marketing automation. Co-founded by the father of inbound marketing, Brian Halligan, the software encompasses all aspects of a company's communication with its customers, starting from the initial contact to making a sale.
The Hubspot tool makes use of the data captured in this interaction to develop personalized marketing automation strategies. It enables marketing, sales, and customer service processes to be managed by a single system.
Emarsys
Emarsys is a tool that streamlines corporate marketing processes and generates personalized product or service recommendations for customers. The tool collects customer data from e-commerce platforms to develop an individual profile of each customer.
By doing so, it helps to identify each user's needs and predict their future behavior. It divides users into sectors and helps select the campaigns that match them.
Samba.ai
Samba.ai is a marketing automation platform powered by artificial intelligence. Users of this platform do not have to be skilled in online marketing. Initially focused solely on data analysis, the tool currently takes advantage of algorithms and machine learning to help clients achieve the best possible results in marketing and advertising.
Samba.ai offers full personalization of SMS messages, emails, web push notifications, web pages, and Facebook ads.
Sendinblue
Sendinblue is an intuitive platform for small and medium-sized e-commerce enterprises. It provides users with high-performing email marketing and sales tools to establish effective contact with customers.
These include a range of core functions, such as email and SMS automation, contact management, the creation of communications using ready-made templates, and social media integration.
MailChimp
This email marketing and marketing automation tool lets its users create and send email marketing campaigns. The platform aims at the successful acquisition of a new audience and maintaining ongoing communication with existing customers.
MailChimp allows you to analyze data related to each mailing, in addition to running AdWords campaigns, conducting online sales, and creating landing pages.
Active Campaign
Active Campaign is a marketing automation platform enhanced with email marketing and CRM tools. It allows you to skilfully manage customer relationships and improve the customer buying experience.
The platform helps you create effective and personalized email communications triggered by specific user actions (e.g. adding a product to the cart, abandoning the cart). As a result, you can automate your sales and generate even more profits, as well as encourage your customers to become more active.
Omnisend
Omnisend is an advanced online marketing tool aimed at boosting e-commerce sales and converting visitors into subscribers and customers. The platform enables the creation of effective email and SMS campaigns so as to stay in touch with customers on a regular basis.
GetResponse
GetResponse is a system dedicated to creating and launching mailing campaigns, managing sales processes, automating marketing activities, as well as creating newsletters, landing pages, and websites, conducting webinars, and building subscriber databases. The tool is suitable for both small, medium, and large companies working in online marketing.
edrone
edrone is the only CRM and marketing automation platform developed specifically for e-commerce.
Each component of the system has been tailored to maximize the results achieved by online stores. edrone makes it possible for webshops to grow their sales by giving their customers the best possible shopping experience.
Here are some examples of marketing automation functionalities that have a fundamental impact on the development of your online store.
Must-have automation scenarios for your online store
In order to augment e-commerce sales, it is important to create automation scenarios that respond to the specific needs of the online store and provide opportunities for increasing the conversion rate.
Below are the Top 5 marketing automation scenarios that are most commonly used by edrone customers:
Recover Abandoned Carts
Newsletter Subscription
Viewed Products
Restore Customers
Recommend
Discover how each scenario works and how they can help you increase sales in your e-commerce venture.
Recover Abandoned Carts
Abandoned shopping carts are an integral part of all e-commerce enterprises. Shopping carts often feature various products selected by potential customers; however, at times, customers abandon their purchases and their carts.
e-commerce treats cart abandonment as one of its biggest challenges. As many as 88% of all online transactions fail. This equals billions of dollars in lost revenue every year!
Thanks to marketing automation software, the recovery of abandoned shopping carts are made possible by completing these three simple steps:
Your customer adds the product to the cart and leaves the site without finalizing the purchase;
After a certain period of time (defined by yourself), the customer receives a sequence of up to four emails and/or SMS messages reminding them to complete their purchase. You can also include discount vouchers to increase the chances of conversion;
The customer concludes the purchase, and if you have configured the sending of more than one message, this sequence will be halted.
Find out more about ways to recover abandoned carts.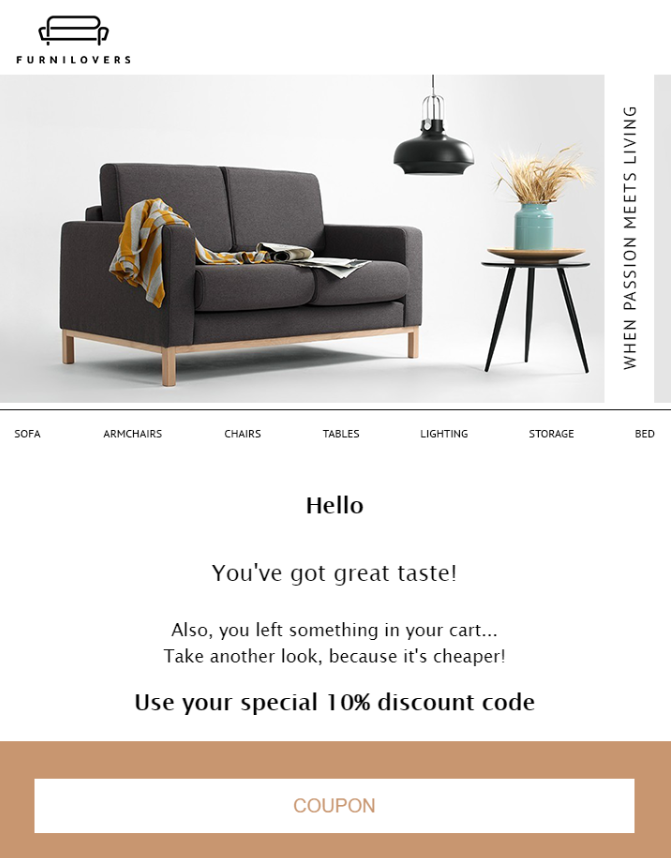 Newsletter Subscription
Although newsletters have grown in popularity in recent years, regrettably many of them are repetitive and predictable. They are sent en masse, which makes them less memorable than they should be!
In edrone's Newsletter Subscription scenario, personalization is of fundamental importance. This is because it allows you to become noticeable in the market and enhances your effectiveness in customer contact.
An effective email marketing strategy should incorporate two elements, which are:
Transforming visitors into subscribers – this can be accomplished using the form available on the website or via pop-ups;
Effectively engaging these subscribers through your messages.
How can the Newsletter Subscription scenario help you in this endeavor?
In addition to the two initial emails (confirming and thanking for the subscription), you can use this scenario to send up to four automated emails to your new subscribers. These messages may include:
the best content from your blog,
more information about your store,
product recommendations,
discount vouchers that can generate sales.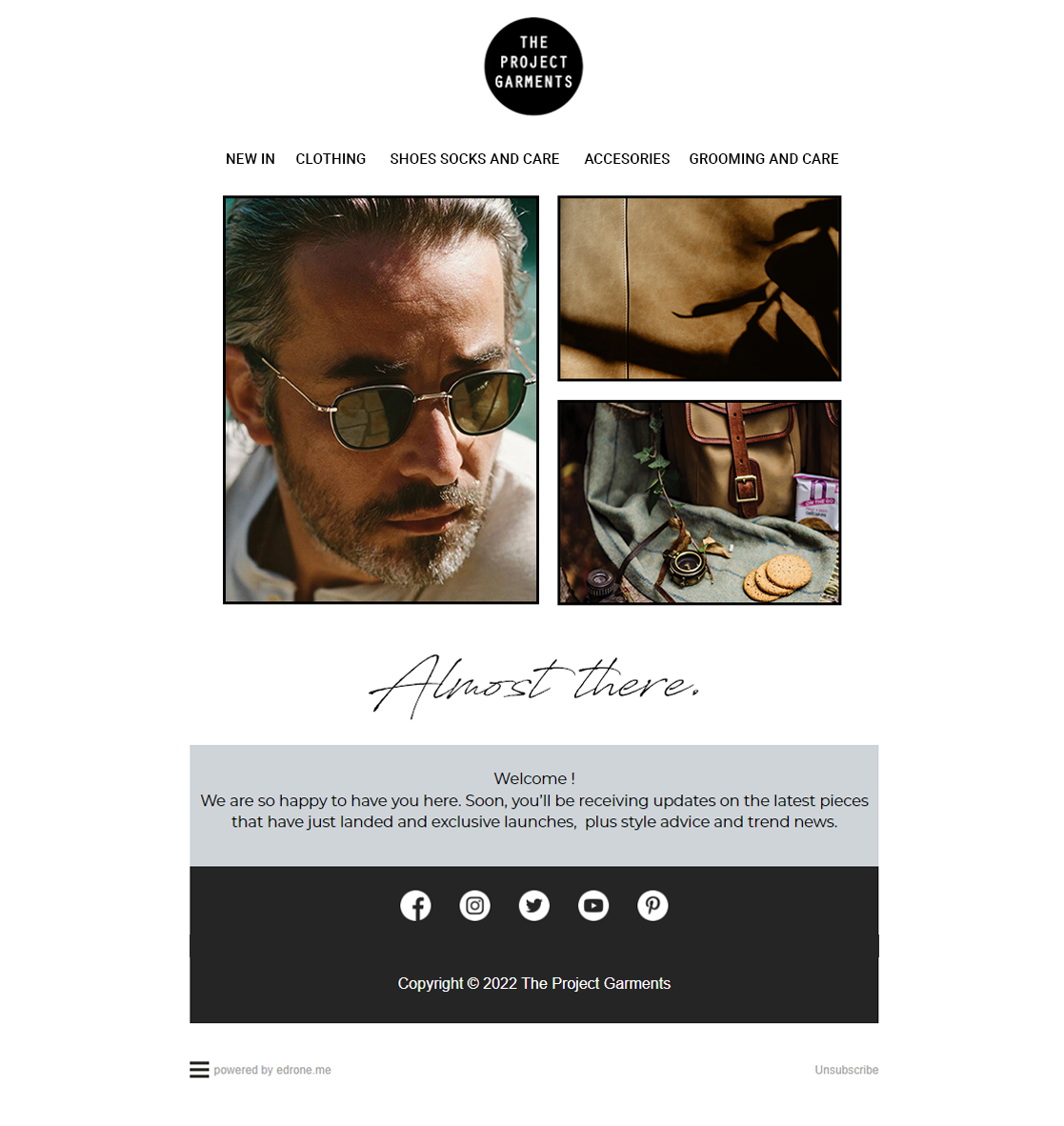 Viewed Products
Customers often visit websites more than once before they finalize their transactions. They may repeatedly visit product pages in search of additional information or to compare their chosen product with others. They need to gain certainty for the purchase to be given the go-ahead.  
As a result, online shops are required to remind potential customers about the products they viewed during their visit.
The process is carried out in three stages:
The customer views the products in the store (does not add them to the cart and does not make a purchase);
The customer then leaves the store;
After some time (determined by the store), the customer receives up to four emails with recommendations based on the previously viewed products.
With this viewed products automation scenario from edrone, you can convert visitors into customers and increase the frequency of purchases on your e-commerce site.
Restore Customers
Incredibly, it costs as much as 7 times more to acquire new customers than to retain the existing ones. In addition to increasing the average order value (AOV), stores also need to ensure a boost in purchase frequency (PF).
An excellent way to achieve this aim is to take advantage of the restore customers scenario. This scenario was developed to help you engage customers who have not bought anything from you for a long time or who do not open your newsletters.
Its method of functioning is very simple:
The customer fails to visit the store for a certain period of time (defined by the store) or does not open newsletters.
The customer receives an email from the store reminding them to make a return visit to look at what's new. The message may contain a discount voucher.
The same message will be sent again – after a time period set by the store – if the customer does not open the first email and does not visit the store.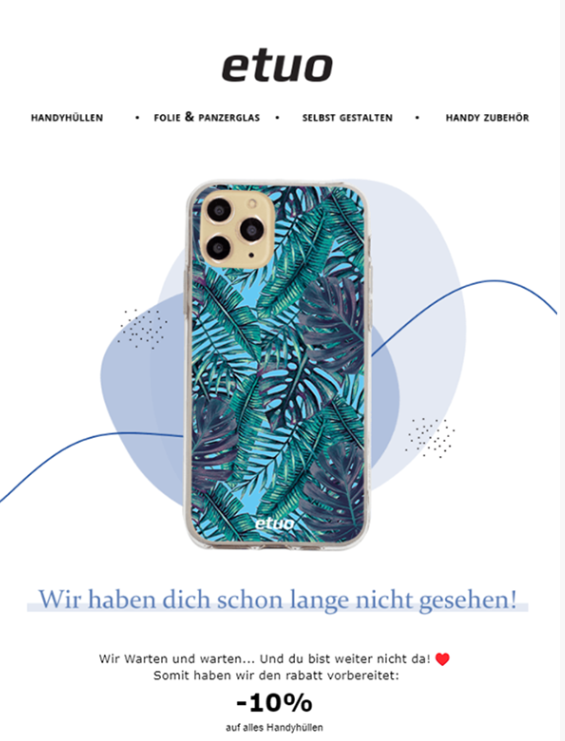 Product Recommendations
By collecting data on the products viewed by the customers, added to the cart, or purchased, you can understand their needs and interests without any effort. This, in turn, will allow you to make accurate product recommendations.
How can the recommend scenario benefit your online shop?
When the customer views, adds to the cart, and/or buys a product, some time after (determined by the store), they receive an email with personalized product recommendations, created based on their interests and behavior.
Thanks to this marketing automation tool, edrone customers were able to:
triple the Open Rate of their messages,
and grow conversions by up to 24 times.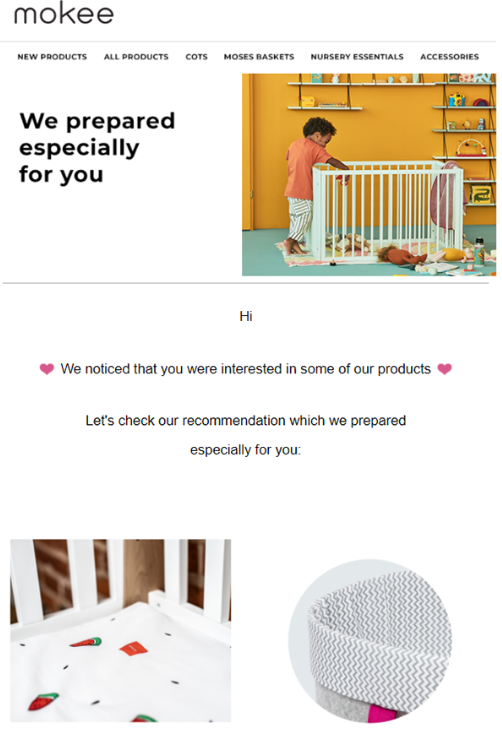 How can you choose the best marketing automation tools for your e-commerce?
Now that you understand what marketing automation is, know its benefits, and the most commonly used tools on the English market take a look at our tips on how to choose the perfect marketing automation system for your store.
Analyze your metrics and see which points are in need of optimization. For example:
you think you need to increase conversions;
you are struggling with a huge number of abandoned carts,
you need to take better care of customer retention.
2. Assess which marketing activities consume the most resources (time, staff, money) and should be optimized.
3. If you're unsure of the answer to point number 2, try using time management tools, such as RunRun.it to discover exactly how much time you or your team are spending creating email campaigns, managing ads, etc.
That way, you'll be sure to make decisions based on hard data rather than subjective perceptions.
4. Once you have assessed what needs to be automated, consider how much time you could save and how much more you could sell as a result. To estimate these metrics, look for information in the case studies of companies developing automation software (e.g. edrone case studies).
Consider what costs you would have to incur by opting for a particular tool and what the return on that investment would be.
By way of example, the average ROI (return on investment) for edrone customers is PLN 82.51. This means that for every zloty invested, our customers earn an average of PLN 82.51 by using edrone's functionalities.
You are now fully ready to choose the preferred marketing automation tools for your e-commerce. Good luck!
Aleksandra Stankowska
Senior Content Designer
edrone
She cares about good quality content. Believes that success in e-commerce depends on the right approach. She claims it is good to know something about everything, but specializes in modern marketing. LinkedIn