edrone set off to conquer Europe and beyond; how are they doing?
Over the last 2 months, edrone have visited 4 cities in Europe, all thanks to their expansion of the global company. Why did we decide to participate in foreign fairs? How much does it cost and is it profitable? And finally the most important question, is it worth it? Why do we go to fairs? […]
Over the last 2 months, edrone have visited 4 cities in Europe, all thanks to their expansion of the global company. Why did we decide to participate in foreign fairs? How much does it cost and is it profitable? And finally the most important question, is it worth it?
Why do we go to fairs?
We have found a way to conquer foreign markets! Our goal is to move from Krakow and speak to clients in all major countries in the world. Participation in foreign fairs allows meeting people with whom we can scale our business. This can only be achieved with hard work and sincere commitment to what we do. edrone is based on machine learning and artificial intelligence; it is more than a CRM system, it is eCRM dedicated to eCommerce, which collects user data based on their behavior online. A single product also includes Marketing Automation, which has ready-made scenarios, quick to implement and easy to use. edrone has great potential, so we want it to be a global company. We aim high because we want to show that Poles too can do great things and create reliable products that are desirable in foreign markets.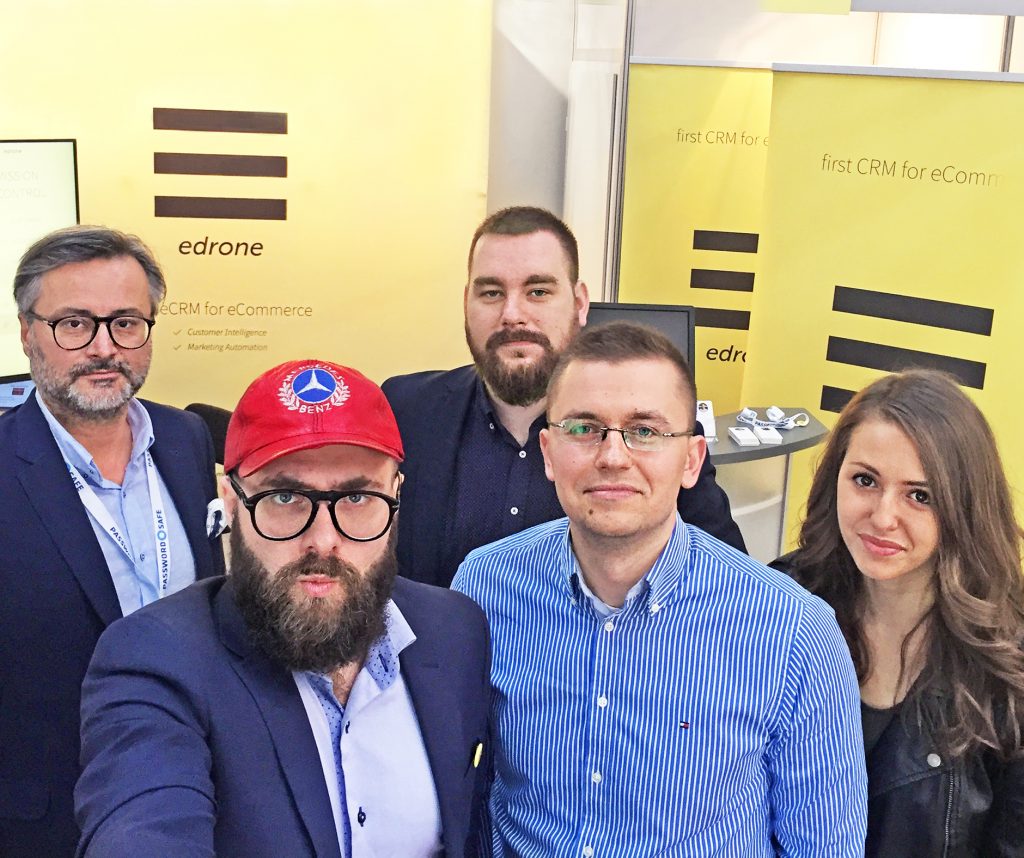 What do we need to go to such fairs?
1. Money.
One such fair trip is the cost of roughly 10-20 thousand euros. We decided to build everything from scratch and use our own funds. Why? Because all the subsidies and investors, who in theory give you tremendous growth opportunities by investing in your product, also generate a lot of bureaucratic and administrative work. They are a sort of sneaky "thieves of time" and hence money, because instead of working and making money, you would sit around and fill in more and more documents. Moreover, they do not quite feel the product as its creators and all those who work on its promotion. Investors are down-to-business when it comes to the product, because they do not understand certain decisions and often interfere too much with the company operations.
2. A committed team.
A team that understands the Big Idea behind the company and knows that there is more than empty publicity at stake, so it takes a lot of effort.
We have such a team! Team edrone are people who see the potential in the product, understand it well, and can pass on this understanding easily. Motivated people, who are not afraid of challenges, are ambitious and willing to work.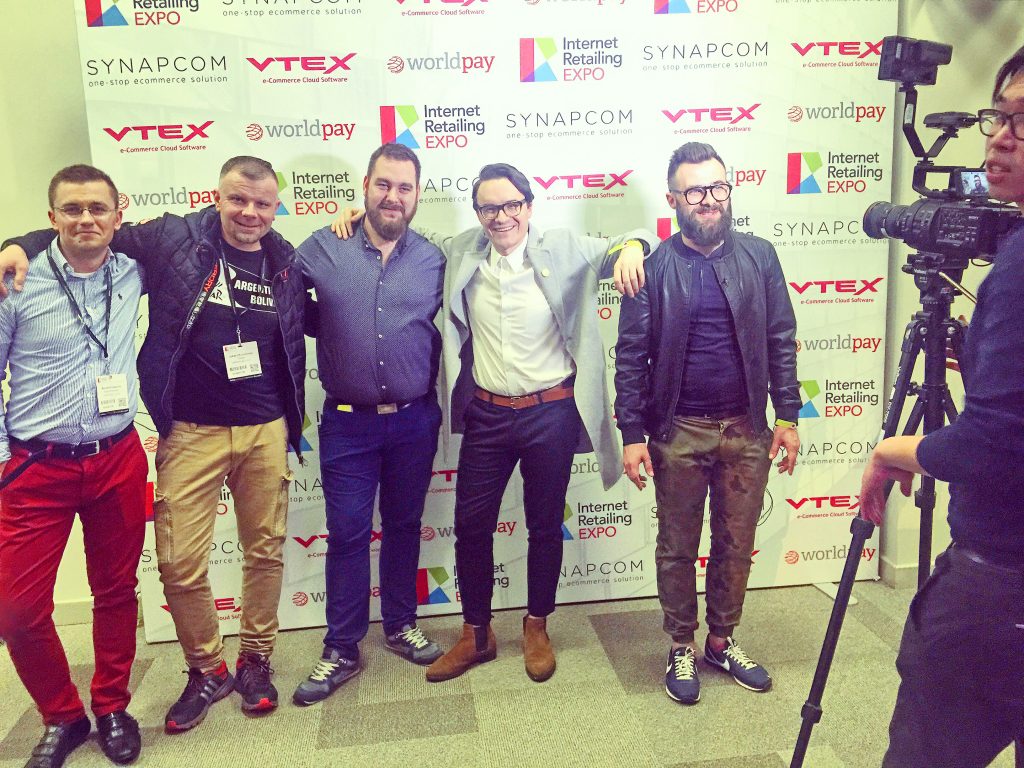 3. Energy for work and patience
Thousands of people visit such fairs. Every minute is extremely valuable there. Every minute there is a chance to meet someone who may become your customer or otherwise help you grow. What I mean here are resellers or agencies working on foreign markets that you can start working with. Sometimes fatigue gets the best of you, but if the team knows what the game is about, they will patiently accept it all and fight for every contact.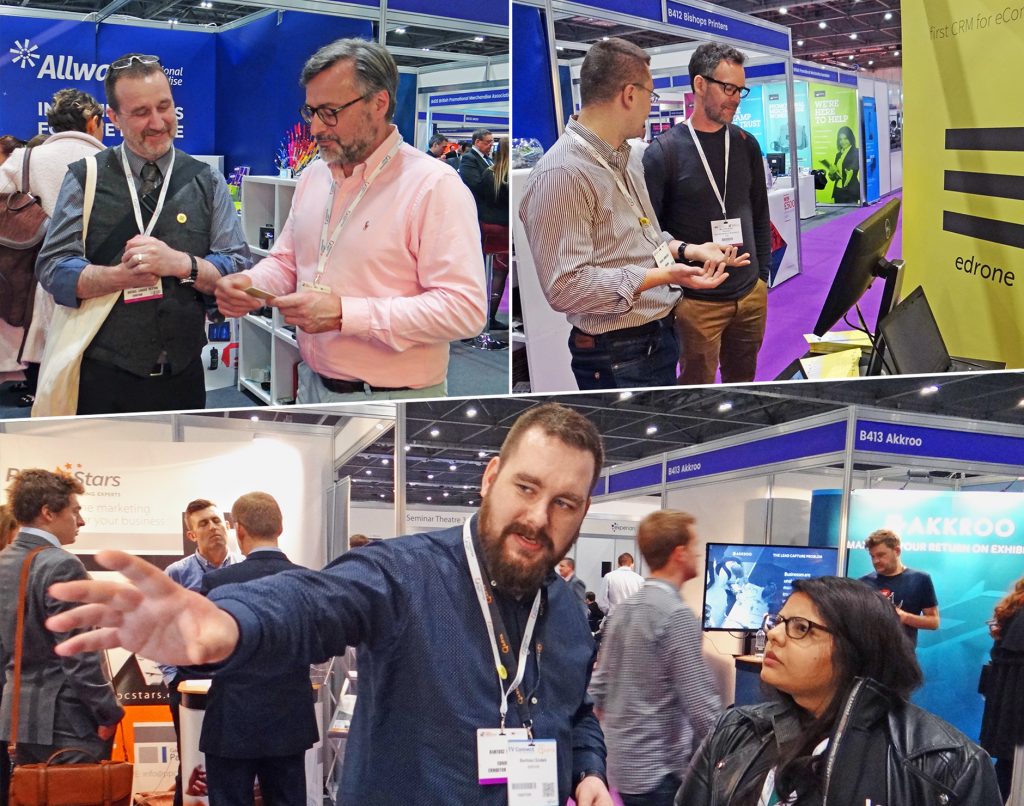 What is interesting about the fairs?
In addition to a more dynamic company development, getting to know new people and establishing business relationships – because we recognize it as a surety during such trips, there are several reasons why it is worth going to foreign fairs.
Not only do we work hard but also have loads of fun! We love our work, because we can make a virtue of necessity. After a few hours of fairs, we go explore the city, get to know its history, try local dishes and get our team closer. Some trips are a good survival school, but we are glad that the company gives us such opportunities for development.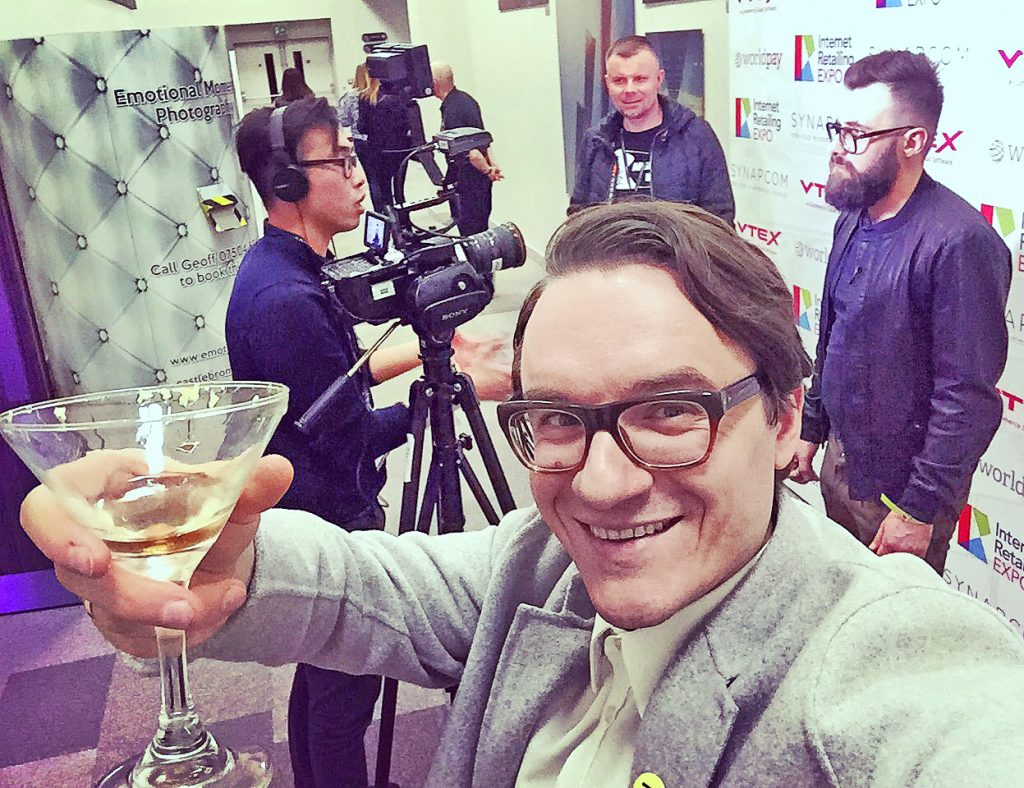 Traveling (in our case, with Łukasz Kuczmiński's Exploring Around)
A ride on his VIP bus is incredibly comfortable. It is also important for us to be safe on our trips. Łukasz drives us all over Europe and is not just a driver who would type the route in the GPS, but is also a guide and a reliable travel companion. We were already with him in Berlin, Hannover, London and Birmingham.
We have totaled over 10,000 kilometers by land, we have had 4 ferries and 5 flights over Europe.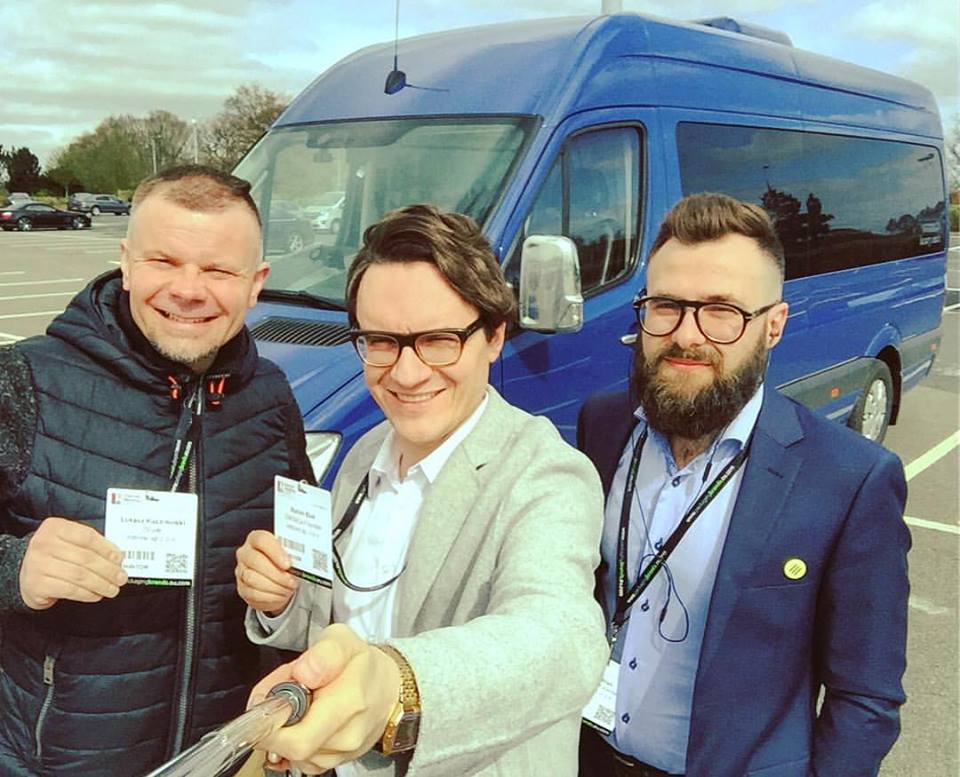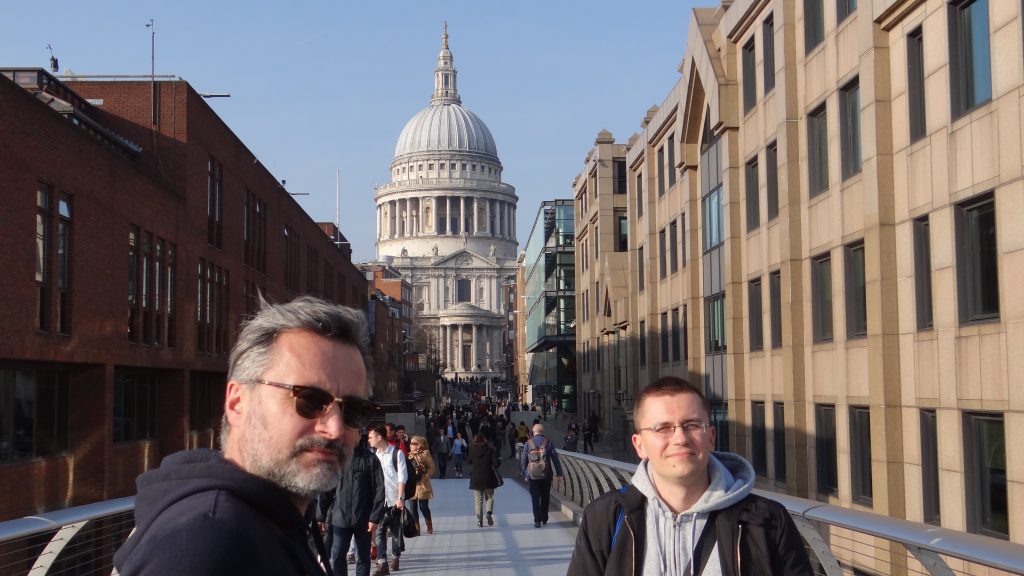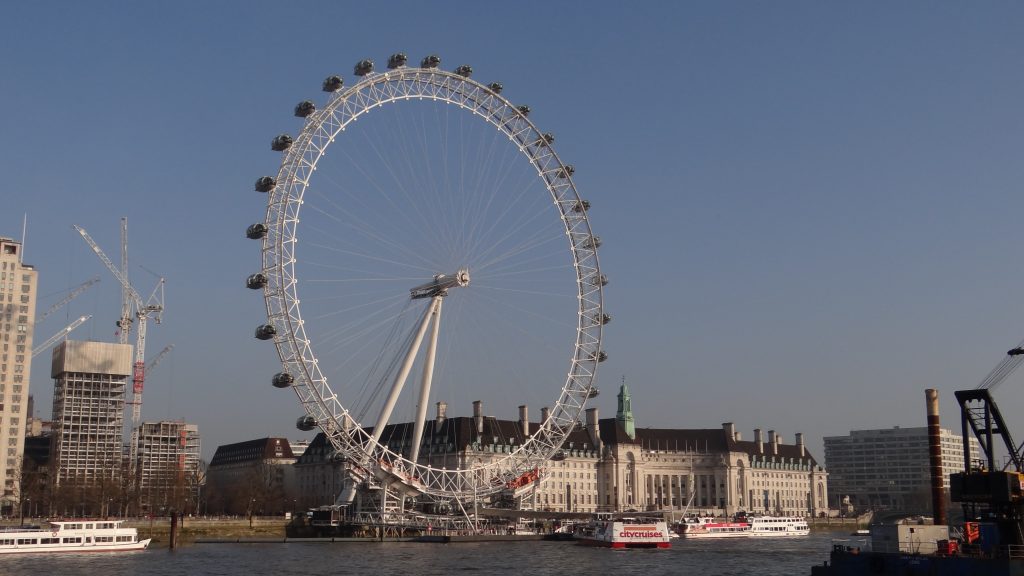 Improving language skills and learning new cultures
When traveling abroad, we practice our ability to communicate in foreign languages. Not only English but also German or Russian. This motivates us to continually improve our skills. We learn about other cultures, their behaviors, business habits, which makes it easier for us to continue working together.
"Love what you do, and every delegation will be an amazing experience :)"

Rahim Blak

Summary of foreign fairs – is it worth it or not?
At the moment, our calculations show that going to foreign fairs in our case have not paid off completely. On the other hand, as Jacek Walkiewicz said, "not everything worth doing is profitable, and not everything profitable is worth doing". This was definitely worth doing. Why?
First of all, we not only get to know our potential customers but also people who are later our resellers because they recognize that there is tremendous potential in our product.

We establish contacts with agencies operating on foreign markets, which can help us expand edrone outside Poland. We learn that building relationships with the people we met at the fair takes time.

Second of all, we gain experience, and that is invaluable, as no one can take it from you.

If we hadn't gone to Cebit and seen with our own eyes that it would be difficult to meet our potential customers there, we would always say that we might have conquered the world by going there.

Third of all, we brush up our language skills, learn about other cultures, begin to understand the attitudes of different nations in relation to business issues.

This facilitates further cooperation, online communication, and mutual understanding of needs.

Fourth of all, we do sightseeing.

Such a fair is not only hard work. To keep up the mental balance, after eight hours of talking to visitors, explaining what our product is and what the benefits are to online store owners, we go out together and explore the city. Both for local delights as well as sights. We get to know history, art and simply relax.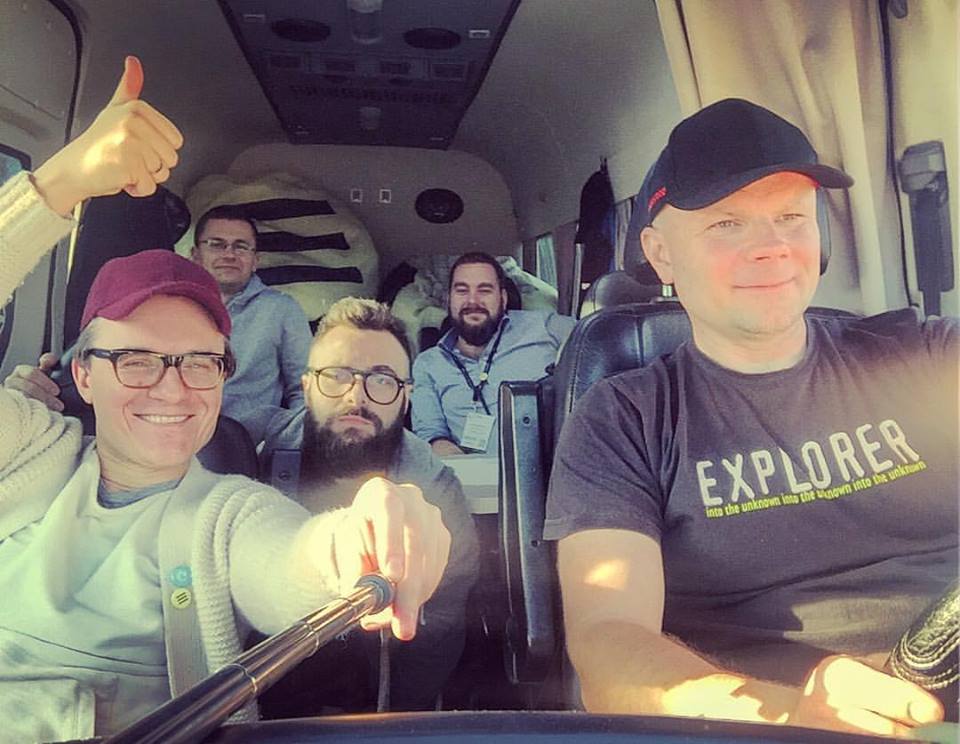 We believe that Poland's position in the international arena will be strengthened thanks to companies like ours. We are fighting for the position of Polish companies abroad. Keep your fingers crossed for Polish technology ideas to succeed abroad! 🙂
P.S. Here's the promised recipe for scrambled eggs; eaten at breakfast, it allows you to not eat your meals until the end of the day! At such fairs like this, it is a great solution, since every minute is very valuable, which makes eating a waste of time 🙂
some fat bacon
eggs x 20
butter
a pinch of salt and pepper
a pinch of good humor
enormous commitment
To make the eggs just right, hum your favorite song while frying. Serves 5 people, bon appetit!
CRM, Marketing Automation and Voice Commerce for online stores. All in one.