3 ways Marketing Automation can improve customer experience
In theory, every marketer knows the secret of conversion rate growth — personalized in-time communication relevant to customers' needs. But in practice?
In practice, this is when Ann, who shops in a women's section only, doesn't waste time unsubscribing from the "kids' fashion trends" newsletter. 
Unfortunately, this is a typical situation if you have no sync between departments, no CRM, limited human resources, and poor segmentation. 
The fix?
Marketing automation is a solution to the vast part of these issues. Keep reading to know how it influences your customer experience and what marketing strategies and tools can grow your sales on autopilot.
But first, let's ensure we're on the same page about the definition.
Marketing Automation
A technology that conducts repetitive marketing tasks and campaigns across different channels at a scheduled time instead of human managers.
Thus, instead of wasting time on manual lead generation, A/B tests, upsell, or customer loyalty campaigns, marketers can focus on more strategic tasks like research, OKR management, etc. 
With marketing automation tools like a triggered pop-up, chatbot, e-mail, push notification, etc., it is enough to set up the campaign one time. Your Marketing Automation platform will provide visitors with a personalized customer experience based on the pre-defined scenario. Everything you have to do is enjoy the growing conversions. 
Here are some examples of how it works for your customers.
3 ways marketing automation improves your customer experience
Let's start with the most obvious one. It doesn't matter whether you look for Marketing Automation for B2B or  B2C types. These examples fit both.
1. Your customers get personalized content
74% of consumers are frustrated when website content is not personalized. The almost identical case is with product suggestions and irrelevant emails. That's what the stats say.
Thus, it is a great pleasure when you are shopping at an online store and don't have to spend time looking for a pair of matching gloves. A store can recommend it in a pop-up.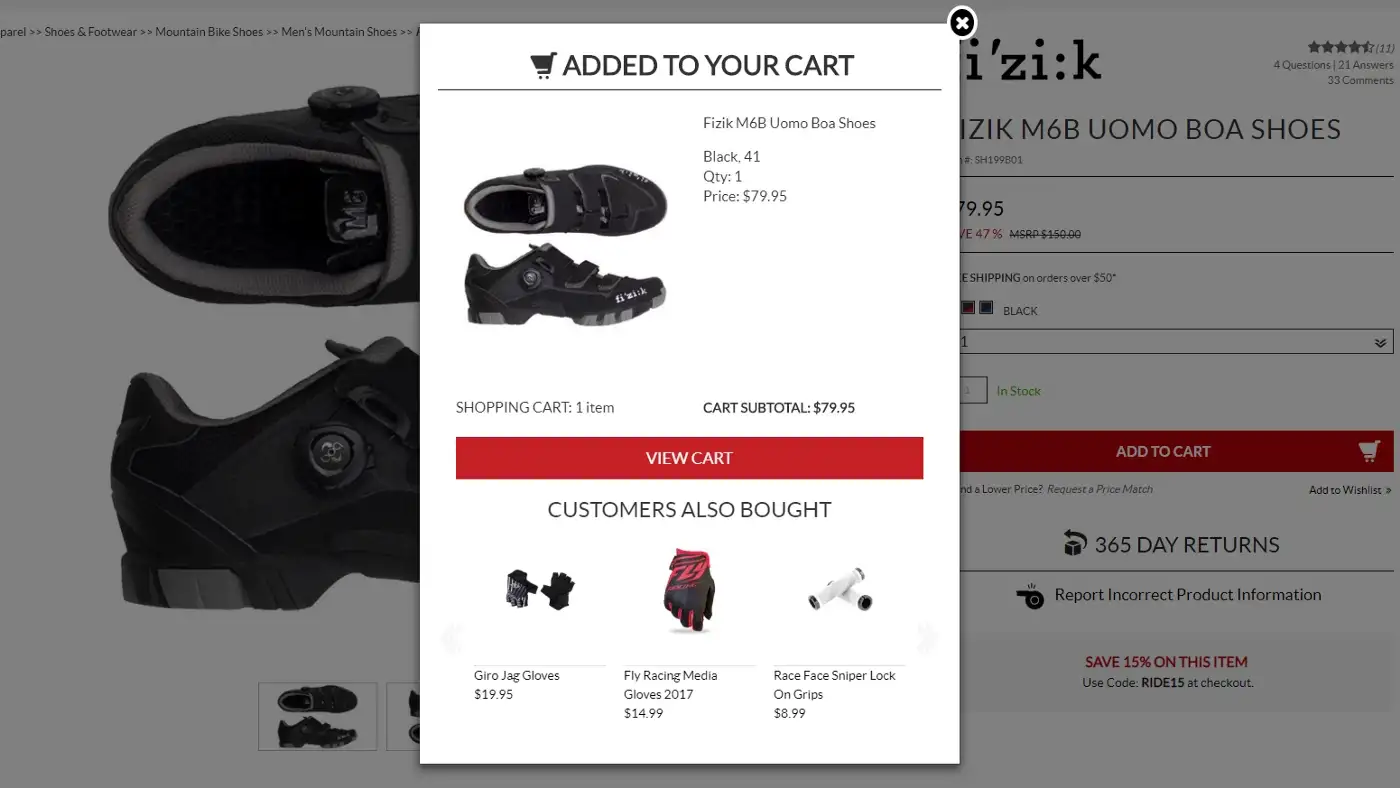 The store can also suggest relevant items via newsletter. See the example below where Wine List offers consumers their favorite set of wines.
A chatbot can also come in handy when making personalized recommendations. 
Marketing Automation solution: Personalized cross, upsell campaigns, and newsletters aren't a problem when you have all the data about your customers. Marketing Automation tools like chatbots, pop ups, and surveys will help you accumulate and use this data effectively.
They can capture visitors' data (email addresses, phone numbers, interests, location), complement it with info about their behavior on your website (tracked by a relevant tool), and store everything in a CRM or integrated marketing automation platform.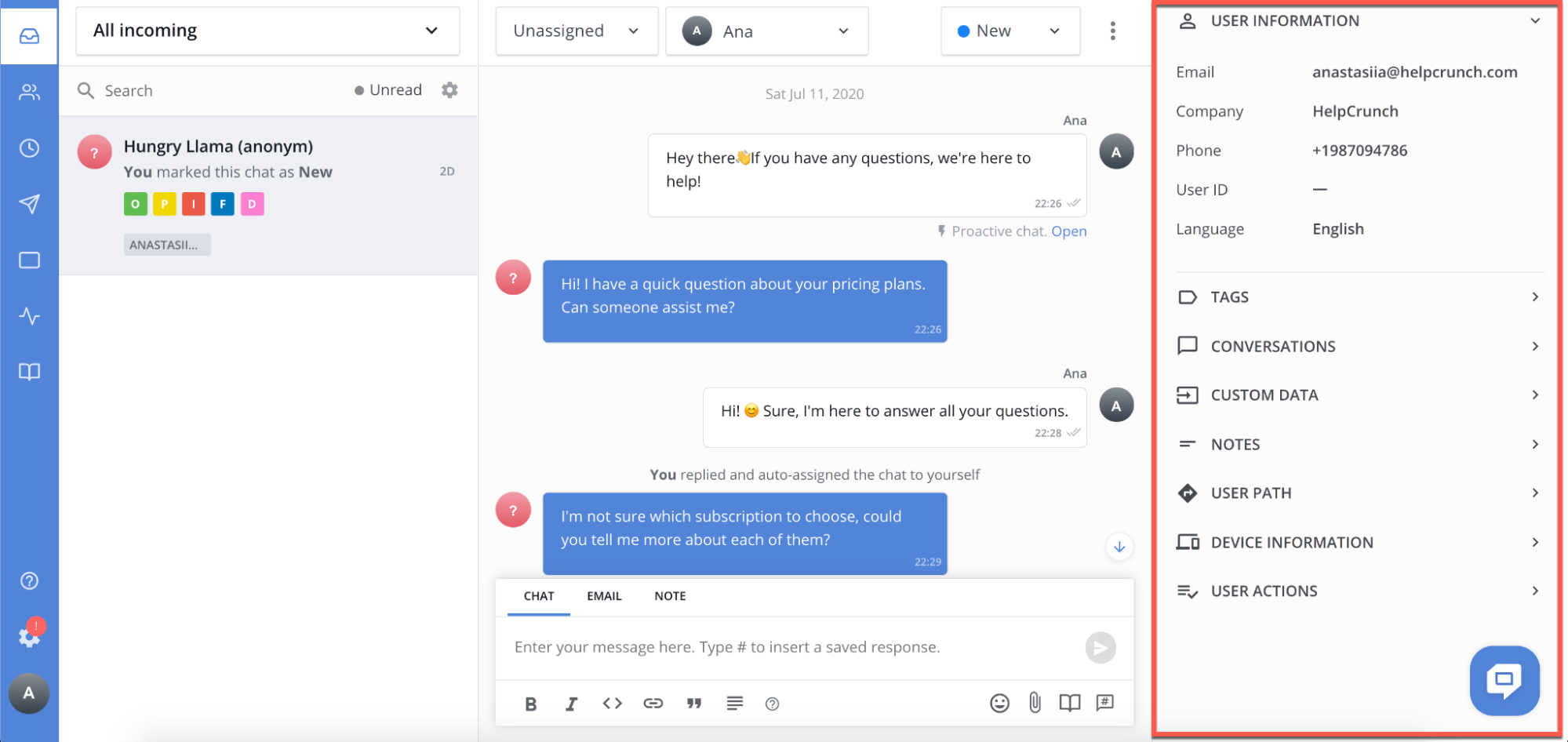 As a result, you can segment your lead base and engage customers with offers relevant to their interests.
2. In-time communication 
Content personalization is only one of the solutions. You should deliver it at the right moment. 
For instance, as well as most customers, I am nervous about the online payment step during shopping. What if there is some mistake? Does it proceed? Should I repeat the action? The only thing that gives me comfort is an email confirmation right after the payment.
But there is an opposite situation when customers forget about the places they shopped. A reminder e-mail for inactive clients with items from the abandoned shopping cart or a discount would be a great occasion to revisit your website and complete the payment.
The forgetting curve, routine, and laziness aren't just buzzwords, especially when we have to master something new. That's why clients are happy to get regular communication during onboarding to your product. 
63% of customers consider the company's onboarding program when purchasing.
E-commerce brands tend to onboard customers with the following emails:
A welcome message with a product guide
A brand story sets up an emotional connection
Facts about a company to highlight brand values
Most purchased products, new arrivals, and sales are complementary topics to continue communication after the onboarding sequence.
Marketing Automation solution: schedule triggered messages based on the subscribers' behavior.
There is no matter what you're going to send: pop-ups, SMS, push notifications, or e-mail marketing campaigns. The setup process is the same: 
1.
Craft the marketing campaign or message content.
2.
Go to your lead base and define the segment you want to engage. In this case, it is about customer behavior: type and activity time on the website.
3.
Define the event that triggers the campaign launch: inactive customers for 30 days, registration, purchase.
4.
Set up the sending time: instant reply for the payment or registration events; delays between messages if there are a lot of them in a campaign, for example, onboarding sequence.
3. High-quality assistance
Remember the last time you chatted with a website manager: how much time did you spend waiting in the queue? Long response time is a №1 customer frustration in terms of communication.
But there is something even more irritating when you finally get a reply: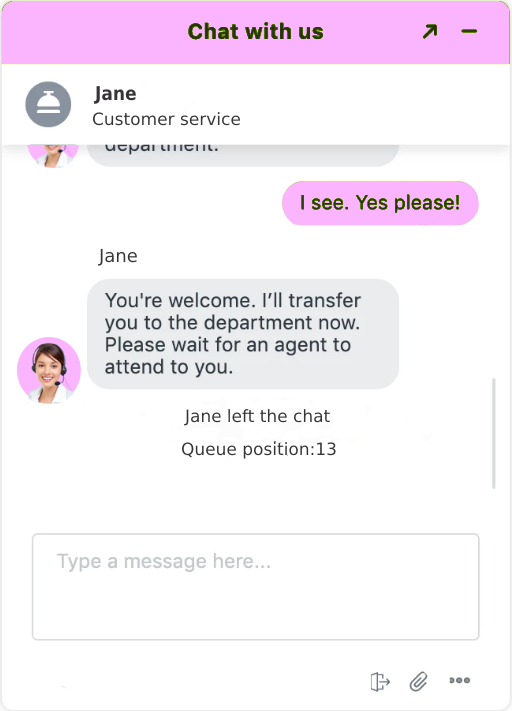 Here is where the non-stop circle of repeating the same information to different managers starts until you finally get to the right one. 
Marketing Automation solution: 
Set up a chatbot to pre-qualify visitors' requests by asking relevant questions and then route them to the appropriate agent. Here is an example of how it looks:
The last, but not the least benefit of this solution is the opportunity for a visitor to get help in a preferred way and channel. The majority of marketing automation platforms provide self-service chatbots that answer FAQs and a chance to continue a conversation with a support agent. 
Keep the chat history thanks to a shared inbox. This way managers can find any information from previous conversations to save customers from the need to constantly repeat their questions.   
To sum up 
Customers are not the only ones who are happy about your decision to automate marketing. Just imagine that 15 hours your managers spent on lead qualification and email follow-ups are devoted to business growth hypotheses. And that's only one of the tasks that marketing automation software can do simultaneously instead of your team. 
96% of companies use marketing automation for business growth. And for a reason. Marketing automation increases conversions, ROI, the number of hot leads in your database, and the level of sync between your marketing and sales teams. 
Sounds impressive, eh?