Automate, customize, and sell more
Thanks to marketing automation we can save time, we can personalize the content sent to the customers, and we have the ability to perform activities such as product recommendations, which would not be possible without the help of technology. As a result, we can increase store sales and earn more money. Why should you automate […]
Thanks to marketing automation we can save time, we can personalize the content sent to the customers, and we have the ability to perform activities such as product recommendations, which would not be possible without the help of technology. As a result, we can increase store sales and earn more money.
Why should you automate marketing in an online store?
Marketing automation really pays off. Marketing automation systems offer a number of tools that allow you to effectively engage the users, to bind them to a given brand and, consequently, to increase sales in e-stores. They achieve this by using personalized communication with the customers, which is much more effective.
We can even customize regular newsletters sent to our entire mailing database. We can add dynamic elements to that newsletter, which are automatically completed, e.g. with the products last viewed by the given customer, or direct a message to a specific group. We can create a newsletter with an offer concerning a particular category of products available in our store and send it only to those customers who were interested in the given category in the past.
However, in order to be able to take full advantage of marketing automation, we need certain knowledge about our clients. ECRM systems collect data on the users, their every activity in the store, which products they add to the shopping cart, and which products they view. We can then use this knowledge in marketing. Data concerning our customers and their behavior in the e-store also allows us to use behavioral scenarios.
What are behavioral scenarios and are they effective?
Behavioral scenarios are based on the specific behaviors of the user. This means that a message will be sent automatically when the customer performs a previously determined activity, e.g. when they make a purchase or abandon products previously added to a shopping cart. As a result, we can react to the behavior of users in real time. The customers are also more happy, as they receive a message that refers directly to them instead of a stock message. This is the reason for their exceptional effectiveness.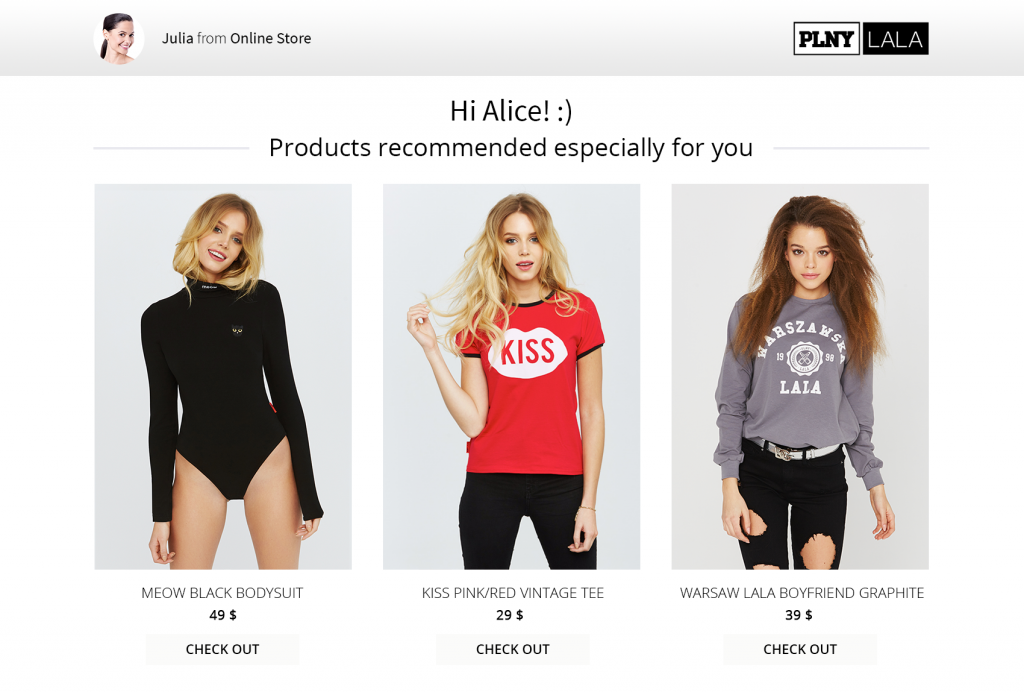 How does the system know which products to recommend to the customer?
The system has to "learn" on its own, what products could be of interest to the customer, and the knowledge in this regard is derived from the orders made by other clients. So if the previous customers in addition to a smart phone also purchased associated accessories, then the system will recommend the same accessories to other people who also purchased a smart phone.
Respond to customer behavior in real-time
One of the biggest advantages of using eCRM systems is the ability to respond to customer behavior in real time, e.g. when the customer abandons a shopping cart. Regardless of size and the industry in which they operate, each online store has to deal with the issue of abandoned shopping carts. Marketing automation systems provide a solution to this problem. Thanks to ready-made scenarios, when the customer abandons products in a shopping cart, they will automatically receive a personalized message encouraging them to complete the purchase. This could be just a simple reminder, but also an offer of free shipping or a discount on the purchase. With such scenarios you can recover up to 30% of all abandoned shopping carts.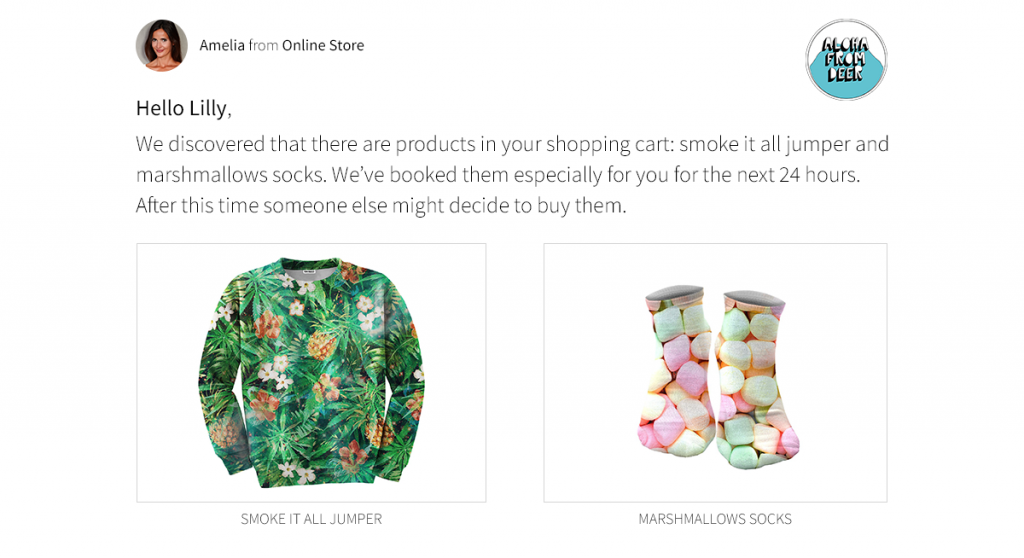 Re-engaging existing customers
Obtaining new customers costs 6 times more, on average, than keeping your existing customers. That is why it is so important to remind your customers about your store. You can do this by using the customer re-engagement scenarios. When designing such a scenario you determine how many days after the last visit to the store the customer will receive your message. In the content of the message you encourage the customer to visit the store again. In such a message it is worth to include, e.g. the recently viewed products.
Loyalty programs as ways to bind customers with a brand
Loyalty programs are a really good way to re-engage customers. An eCRM system automatically calculates the amount that each customer spent in the store. It's up to you to determine the threshold that the customer has to exceed in order to receive a voucher or a discount code for subsequent purchases. When the customer gets close to the threshold amount he will receive an automatic message with the following sample content: "If you make a purchase for a minimum of PLN 200, you will receive a voucher with a value of PLN 100 for your next purchase".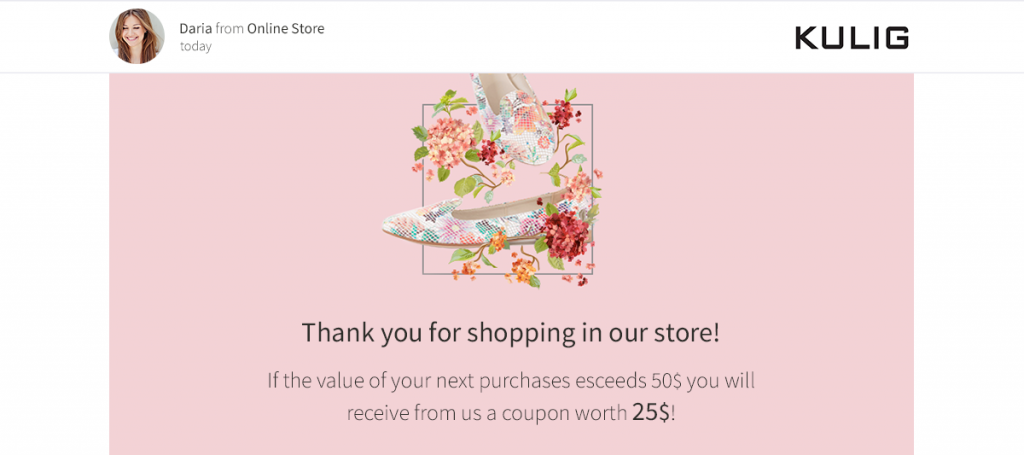 Owners of e-stores are concerned that handing out discounts in large numbers is not a good idea, as it could mean that customers will no longer want to return to the store to buy products at a regular price. However, in loyalty programs we do not give away discounts for free, but we encourage our customers to make subsequent purchases. Both sides benefit. The customer is happy because he received a discount, and we gain another purchase and a large chance that the customer will return to our store many times in the future.
Meet the needs of your customers
ECRM and marketing automation systems are already a standard in online sales, and you simply lose out by not utilizing their potential. Customers openly admit, that they prefer personalized communication, which is also confirmed by the effectiveness statistics of marketing automation scenarios. Thanks to systems such as edrone you can respond to their needs and as a result, significantly increase the sales in your e-store. Don't wait! Automate your marketing, send personalized messages and earn more money.
CRM, Marketing Automation and Voice Commerce for online stores. All in one.