On the eve of its third anniversary, edrone launches a new service plan for its largest customers. The Enterprise plan is now available as an experience cloud and features both marketing automation and CRM functionalities. How much is edrone Enterprise going to cost?

 On the eve of its third anniversary, edrone launches a new service […]
On the eve of its third anniversary, edrone launches a new service plan for its largest customers. The Enterprise plan is now available as an experience cloud and features both marketing automation and CRM functionalities. How much is edrone Enterprise going to cost?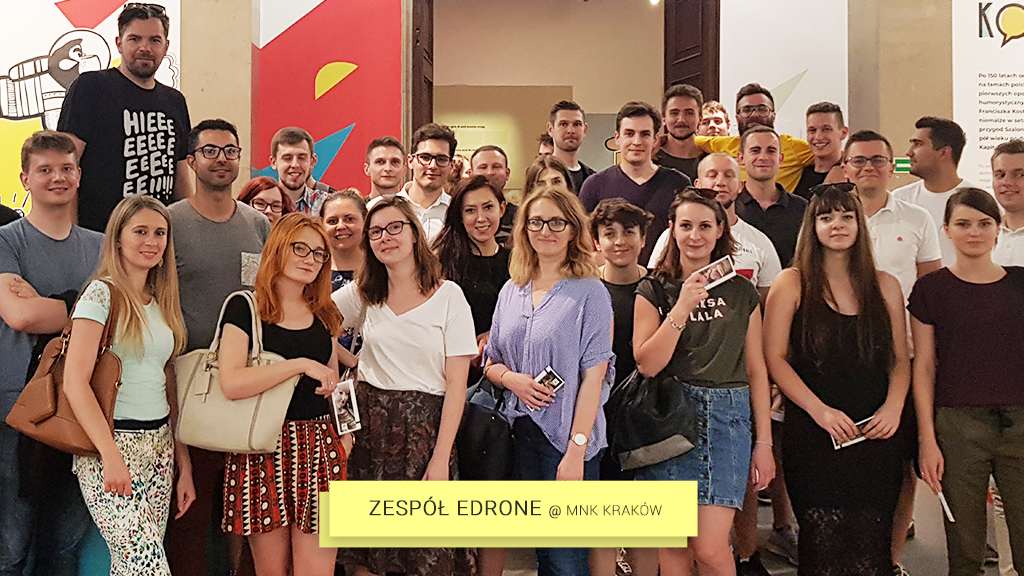 On the eve of its third anniversary, edrone launches a new service package. Under the name 'Enterprise' we will find an offer aimed at top eCommerce players. edrone Enterprise is a plan that includes all currently available functionalities of the company's eCRM platform. The enterprise package is available as an experience cloud and features both marketing automation and CRM functionalities. All that for just PLN 7,200 a month in a yearly subscription plan or starting from PLN 10,000 month-over-month. The prices for customers outside Poland are EUR 2,700 and EUR 2,160, respectively.
"We've decided to combine all our functionalities in one package. Until now, modules for eCommerce leaders have been available as supplements to the main marketing automation module. In the new package, all modules will have a greater interoperability within one experience cloud." states Michał Blak, CEO of edrone.
What's new in the Enterprise plan?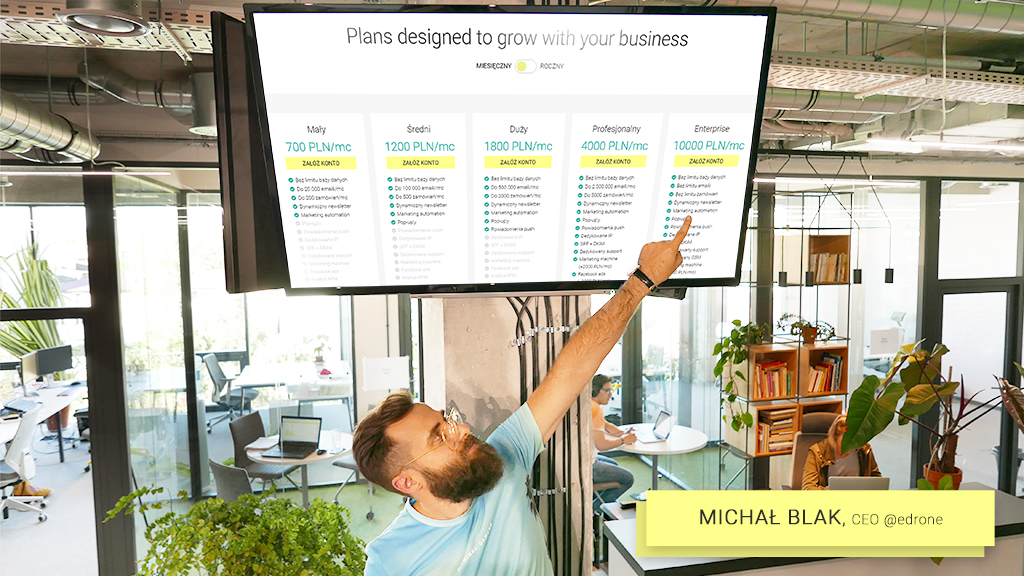 The plan is aimed at big players from the eCommerce sector. What does the edrone enterprise offer consist of?
The enterprise package grants the customer access to the platform with unlimited data storage, unlimited outgoing emails and unlimited order processing. It also features the so-called traces and impressions, that is, information about your customers' behaviour on the website or information received directly from advanced ERP or CRM systems, or obtained by back-end integration with the shopping platform.
Where is the beef?
What functionalities can we expect from the Enterprise package? We've taken a look at the offer and found over a dozen features. Here's what we get with the edrone Enterprise package:
Marketing Automation

A multi-channel transaction and marketing communication tool. With emails, text messages, web push notifications and actions within the website, edrone platform supports various operations such as Conversion Rate Optimization. edrone's Unique Selling Point consists in defining eCommerce scenarios, also known as 'engagements'. You can choose from about twenty different engagements, depending on what your defined primary objectives are: upselling or saving abandoned carts, product recommendations or expanding your newsletter database, etc. Dynamic, personalized content is created using placeholders available in a drag and drop editor. Dynamic content can also be entered in HTML templates prepared by the e-shop.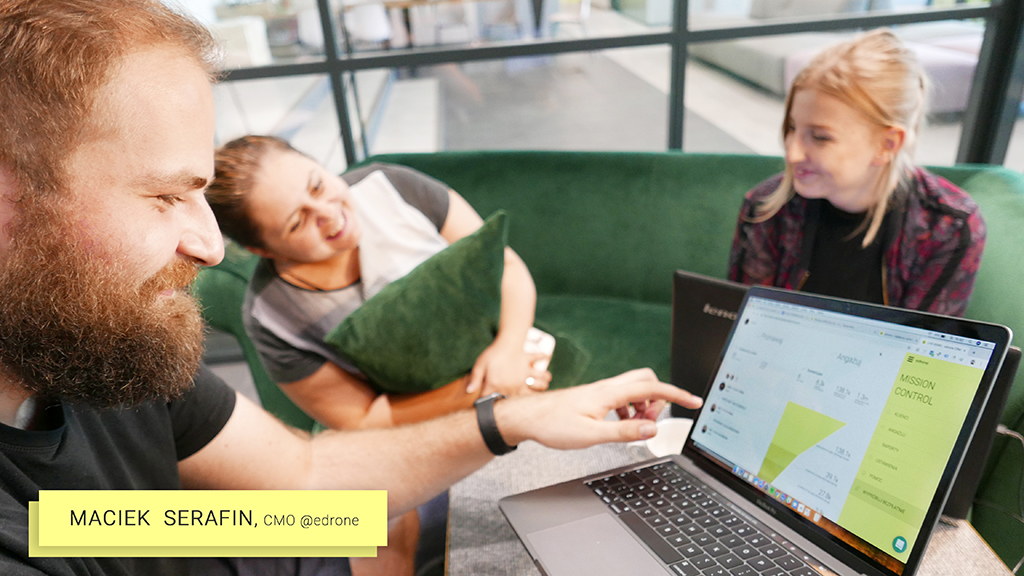 Dynamic Newsletters

Newsletter is an essential tool of every eCommerce manager. For massive campaigns, in addition to dedicated content, you can also use dynamic and personalized content going way beyond common variables such as first name. The dynamic newsletter developed by edrone additionally enables displaying items that the recipient has shown interest in, recommended complementary products as well as "others also bought" recommendations or bestsellers in selected categories. Photos and names of featured items as well as links will appear automatically in each newsletter message. As a result, every email recipient will get unique content reflecting their online shopping behaviour, generated using back-end data on top of that.

Saving Abandoned Carts
A multi-channel abandoned cart saving functionality. Your prospective customer will receive an email, pop-up, or text message encouraging them to finalise the order. The message will contain pictures of their abandoned items and recommended similar products.
Marketing Machine

More than a simple recommendation table. Every click in your online shop contributes to building your customer's profile. A segment of one is the most detailed type of segmentation, meaning that there are as many individual profiles and targeted offers created as you have customers in your e-shop. 'Product based', or shopping cart recommendations (most successful either on the product page or in the cart), and 'user based' recommendations (most often featured on the landing site), namely recommendations reflecting each customer's preferences, can be displayed in any place on the page as recommendation tables, sliders or product listings. edrone recommendations are available in the real-time personalized model. This means that they are readily accessible and different for every user. In addition, Marketing Machine features a first-visit module: an 'ask' module asking customers about their interests. Learn more about Marketing Machine by following this link: https://edrone.me/en/marketing-machine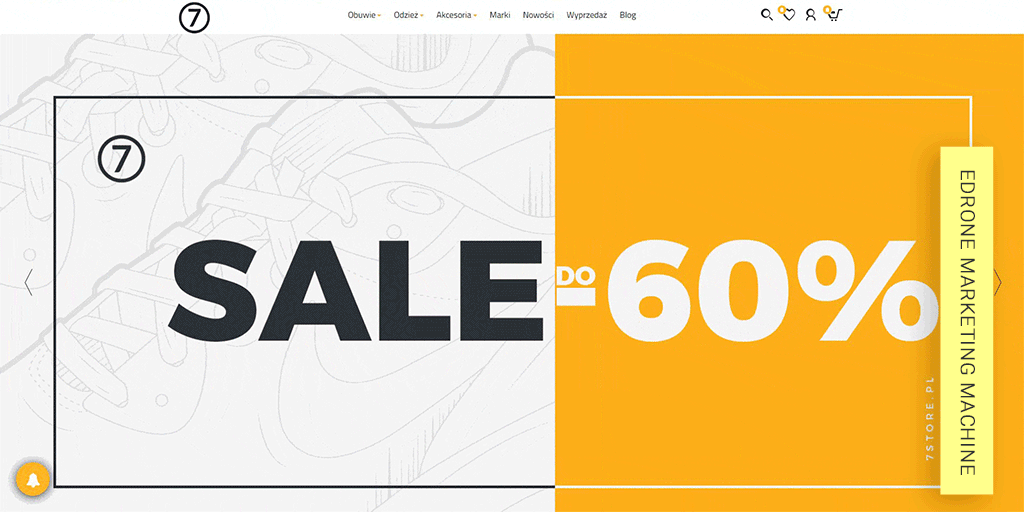 Up and Cross-Selling

Campaigns from this category can be used to encourage customers to purchase related products. For example, after buying or adding to cart an item from the 'printer' category, the customer will be prompted to purchase consumables compatible with the main product.

Loyalty Programme

This functionality consists in propagating your loyalty programme and rewarding customers who reach subsequent spending thresholds entitling them to discounts and other benefits.

Wishlist

This functionality enables you to replace the "add to cart" button with a CTA: "notify when available". Once the item is back in stock, the customer will receive a message with a picture and a link to their wishlist item or a previously unavailable size.

A/B Testing

Marketing communication can be divided into several groups. You can choose the winning creation not only based on its open rate or click-through-rate, but also based on which creation sold more products, brought higher transaction value or had a lower unsubscribe rate.

Advanced Pop-ups dedicated to eCommerce

A pop-up greeting all users visiting your website may be the cause of much annoyance. edrone enables blocking pop-up display for users who have already subscribed to the newsletter. In the most recently available version 3.0, you can also set pop-ups to open only after a specific time or action on the website. The pop-up trigger can be, for instance, adding an item to the cart or reading an article. One of the solutions that has proved most effective is the "exit pop-up" – notification displayed on the website when the user wants to leave.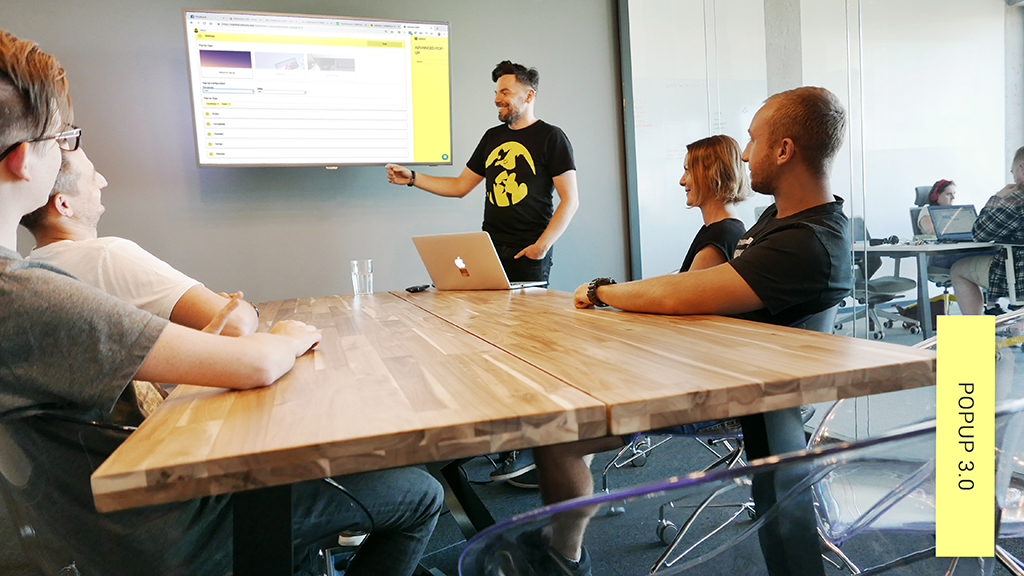 Push Notifications

An interesting alternative to email. With edrone, you can design a widget and create a Web Push campaign.

Dedicated IP
This service is included in the standard enterprise package.

Dedicated SPF+DKIM
ESPs such as Gmail or the WP group popular in Poland consider their spam filters among their most precious business secrets. However, there are certain practices to make sure that your domain name, sender's address and IP address will be deemed trustworthy by the recipient's ESP, minimalizing the risk of your message landing in their SPAM folder.

Data Sanitization

The package also includes a solution to sanitize your database. It deletes any inactive or incorrect addresses, improving both deliverability and CTR of your campaigns.

Dedicated Support

Dedicated customer support service by email and phone. Assistance will be provided through a ticket system by a dedicated person who will get to know your company at a level of greater detail. Support is a responsive service aimed at solving problems and providing help with system operation.

Dedicated Customer Success Manager

A proactive SME (Subject-Matter Expert) who presents platform development plans and new functionalities to be introduced on an ongoing basis into the system. The SME also acts as a liaison between the customer and the product team during the process of creating new functionalities.
RFM Analyses

According to the RFM analysis model, the less time has passed since the last purchase, the more willing the customer will be to shop again. Similarly, as the frequency and value of transactions increase, so does the likelihood of another purchase at your shop. You can segment customers based on how much time has passed since their last purchase, how many times have they shopped with you, and what the total value of their purchases is. Then you can target your campaigns at those groups and check whether customers from a weaker group migrate to a stronger one as a result of your actions.
—
That is not all. Customers who choose the enterprise plan will be able to set their own priorities when it comes to introducing new functionalities. Enterprise customers will have access to a product roadmap that will allow them to track further development plans for the platform and take active part in improving the details of new functionalities together with the edrone product team.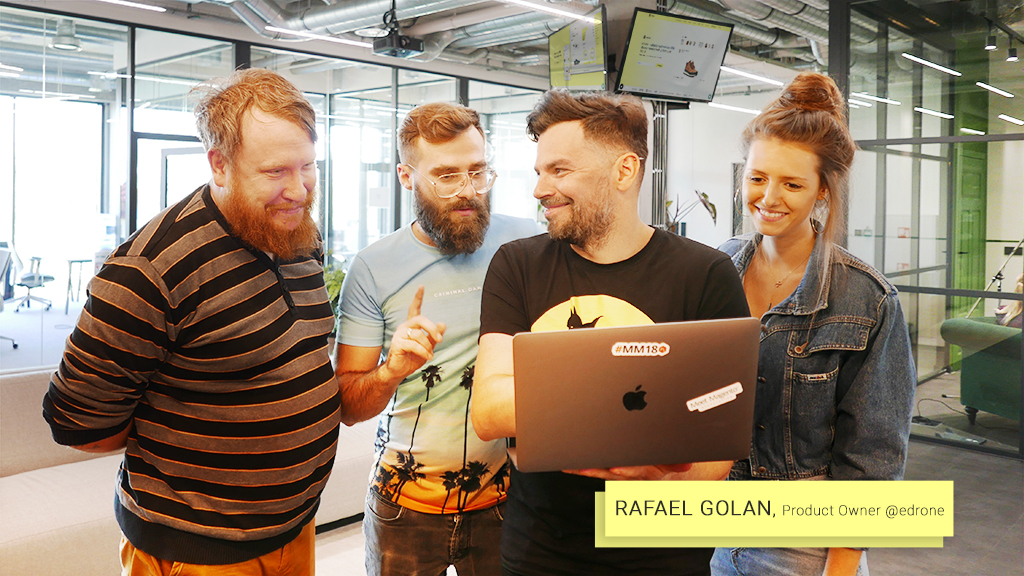 "This mode of action has so far proved a success. We wish to build our product based on the experience of the most prosperous eCommerce businesses." Rafael Golan, Head of Product, edrone.
A special Customer Success team will take care of edrone implementation for the top eCommerce players.
"We start each implementation with a contract reflecting our merchant's business objectives. Before full integration, we decide on how edrone is to accommodate our customer's experience cloud strategy," explains Wioleta Jednaka, Chief Customer Officer, edrone.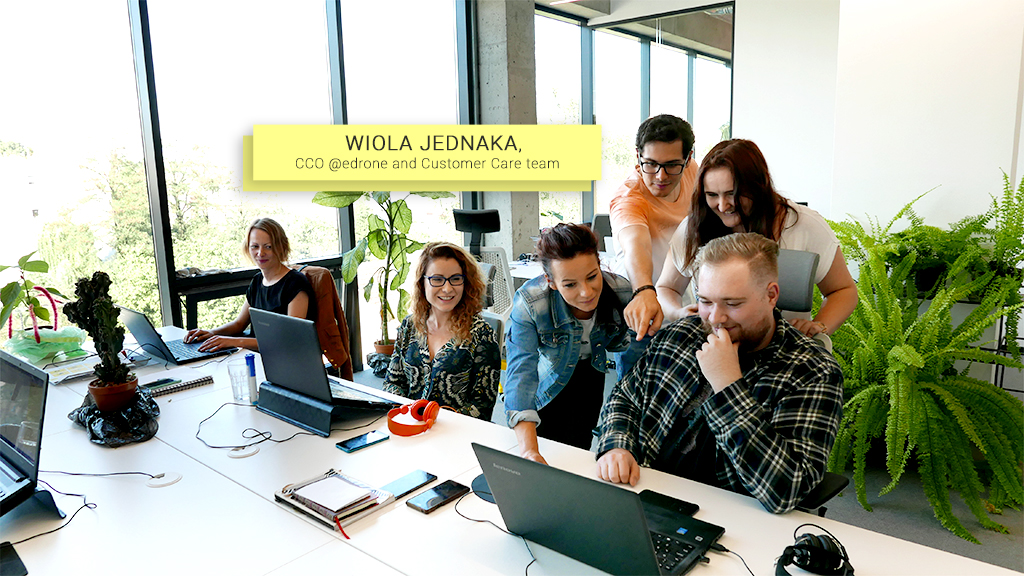 Learn more about how to implement the edrone Enterprise package. Contact us at enterprise@edrone.me
CMO & CSO at edrone. VP of eCommerce at PHU A/B/C