While trying to overleap competition, there is usually no point in desperate trials of doing something the same way but faster, better because it's at least problematic, especially when you are developing your product in many directions.
This situation is described as a red ocean – "business waters" are blood-flooded due to a ferocious fight for market domination. It's a very poetic, imaging, yet graphic term. It would still be entirely abstract for the machine, which would rather connotate it with something beautiful and pleasant, such as exotic vacations.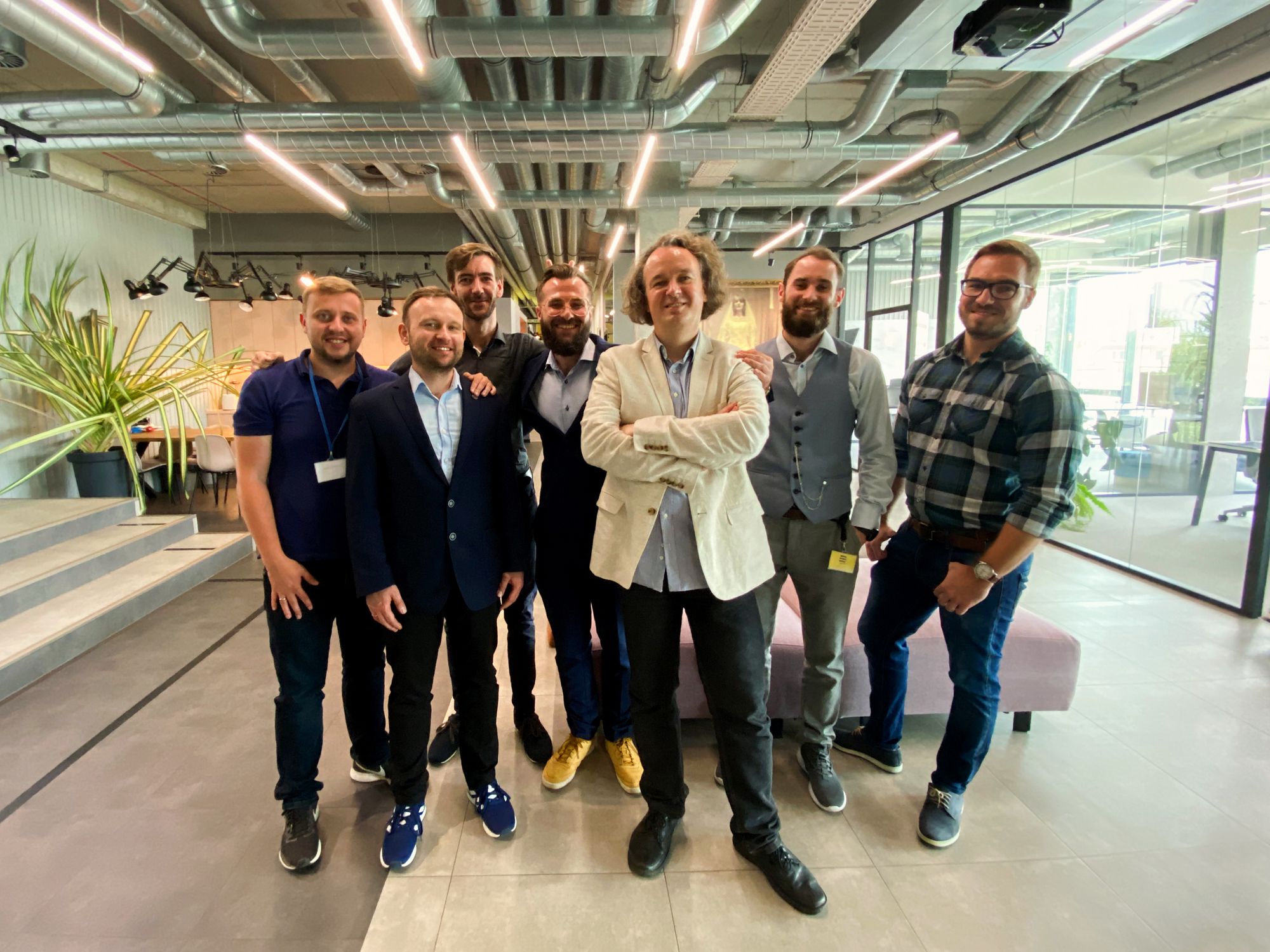 Different approach
Sometimes it is enough to do something different way than competitors! This approach works for most cases, and – as it showed off – also for machine learning techniques. AVA won't be used to recognize the business language, yet, with another kind – eCommerce language – it will deal flawlessly. Even despite hidden traps and obstacles, not necessarily caused by its airtightness nor clients' carelessness.
I'm going to describe AVA briefly,
portray a few basic NLU models, emphasize their flaws, problematic while used in eCommerce,
and tell you how we are going to override these flaws!
Warning! Some of the covered topics, especially the details of machine learning models, have been significantly simplified. Each of them consists of their creators' life achievements, and it is impossible to describe even one of them thoroughly in a short text.
However, I want the reader to know more or less what kind of difficulties one has to deal with when teaching machines the language of people. Ready, steady, go!
What is AVA?
The project aims towards developing AVA – SaaS platform enabling to develop smart shopping assistants for any eCommerce. It's a brand new tool for edrone customers, boosting Customer Care onto an entirely different level.
From the business perspective, the most important for the solution is to be scalable, and from the perspective of edrone's clients – extremely quick to deliver. It's possible thanks to a high level of automation- AVA algorithms do almost whole work during deployment.
Google Assistant is not the only Voice Bot offered by Google. In fact, there are plenty of them injected into it as a sub Voice Advisors, serving various eCommerces. You can contact them anytime, just calling "Hey Google, talk to Media Markt!" (polish distributor of hardware and electronics).
Platform Dialogflow enables the creation of such, but there is one catch. Preparing even the simplest assistant requires tons lots of skill, proficiency, and where it comes to more complex – just as eCommerce advisor – the task becomes challenging. Not impossible, but time-consuming enough to discourage most of the potential users.
From the standpoint of end customers, for virtual assistants to conduct unscripted chat about products. Yet, each shop assistant will be unique – wielding expert knowledge of a particular shop's environment.
Once again – if you ever conducted direct sales (which is, in fact, the primary purpose of sales assistant – no matter biological or virtual), you are aware of how complex knowledge it requires. The more non-basic needs the product fulfills, the more critical it gets to make a proper presentation. (To be honest, nowadays also groceries require a lot of effort to promote, but it's another story.)
The base of the assistant will be the product feed and the matrix made on it. Also, the chats about each of them, conducted by customer care, advisors, and support. Tools allowing extraction of such knowledge and information are R & D works carried out in the project.
AVA is an R&D project.
Research and Development – acquiring product, technology, or process know-how and carrying out theoretical analysis, systematic studies, or experiments, including experimental production, technical testing of products or processes, providing the necessary equipment, and obtaining intellectual property rights for the work results.
What does it mean? More or less that realizing good practices being everyday routine for a software company isn't enough in this case. The product itself – platform AVA, is developed simultaneously with Deep Learning algorithms. We cannot use existing techniques because they simply don't exist. Our task is ambitious, but it's why the project is so exciting!
Why do we think we can make it? Or better, why usually to create natural language using entity is such a challenge? Let's start from the very beginning…
Read: AVA in a Nutshell: Part II – Voice as a tool
In the previous part, we've briefly described the idea behind edrone AVA: a virtual assistant speaking the same way as a biological one. To speak – so simple, right? Looking at Siri clumsiness, we might get quite another impression.
Marcin Lewek
Marketing Manager
edrone
Digital marketer and copywriter experienced and specialized in AI, design, and digital marketing itself. Science, and holistic approach enthusiast, after-hours musician, and sometimes actor. LinkedIn