NailsUp:

Beauty of the beauty industry! 31% of clients returning to the store
In the highly competitive world of e-commerce, the beauty industry is a particularly interesting case, where companies are constantly seeking ways to differentiate themselves and gain an edge. One company that has succeeded in this regard is NailsUp, constantly gaining momentum in this demanding market.
Their story
NailsUp has grown SLOWLY but SURELY. 2018 was the launch year and we started with three employees. Currently, we have reached a considerable number of 31 employees, divided into marketing and advertising departments, call centres, order processing, and parcel packaging. And we won't stop HERE! We are in full expansion!

Gianina Bobleaga

Content Specialist at NailsUp
Challenges
Customers create a sort of community in which they often and eagerly exchange experiences, thoughts, and opinions about products, so a competitive offer is critical, yet creates a problem with the curse of abundance – faced with such a wide range of products, customers need proper actionable advice. 
Another challenge is making shopping in the store simply enjoyable. After all,  we are not talking about a B&M store where a human assistant is present and willing to advise on the right products based on its own or other clients' experience. 
2.
Making shopping simply pleasant
3.
Providing customers with suitable, actionable advice
Secrets behind their success and results
Let's take a look at how our client, NailsUp, faced those challenges (with a "little" help of edrone.)
Loyalize clients through the competitive offer
Let's start with a few words from Gianina Bobleaga, Content Specialist at NailsUp, who agreed to share some thoughts about our cooperation.
Always be one step ahead of the trends! What does this mean? We want to have as wide a range of products as possible on the website, to cover all customers' wishes in terms of make-up, manicure products, body, hair, face care products, etc. In addition, we improved the product descriptions, so that we want to offer the potential customer all the information needed to convince themselves that it is worth investing in our products, we present them with clips on social networks, and we collaborate with professionals to present and use them in turn.

Gianina Bobleaga

Content Specialist at NailsUp
The strategy proved to be working since the Repeat Rate index reached a value of 31%, meaning that almost every third of NailsUp customers return to the shop for more.
Repeat Rate = 31%
NailsUp focuses on a comprehensive offer. It's worth noting that usually it can be a problem, except clients are nicely advised. In e-commerce, it's more challenging, but AI-based recommendations come in handy. We gonna detail that in a minute.
Impact Rate = 25,56%
NailsUp can be proud of quite a high edrone Impact Rate equal to 25,56%. It means every fourth client has contact with edrone-originated sales and marketing features. Speaking of them, let's take a look at NailsUp background.
Digital human-like approach
Recommendation features in our system use machine learning algorithms to analyze consumer behaviour and product data to make personalized bits of advice. This way, we leverage AI as a substitute for human-like advisory the clients know from the brick-and-mortar experience. We apply them twofold.
Recommendations
Email recommendations
AOV: 338,08 RON ($72,96)
Marketing Machine
AOV: 275,85 RON ($59,53)
One is an email with a list of recommended products. The second is a dynamic frame that displays the recommendation ad-hoc right on the website.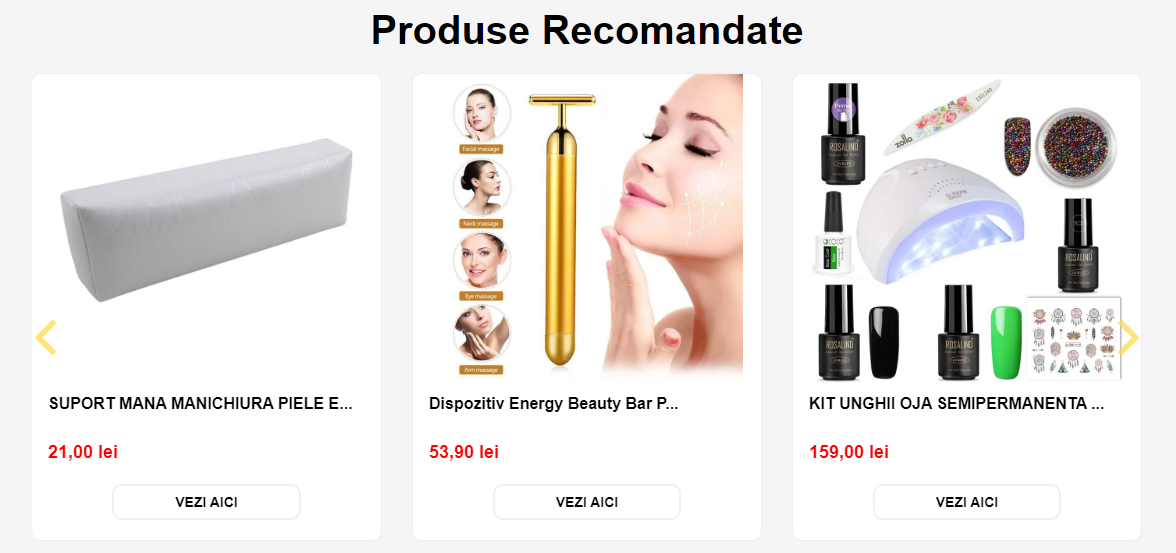 ---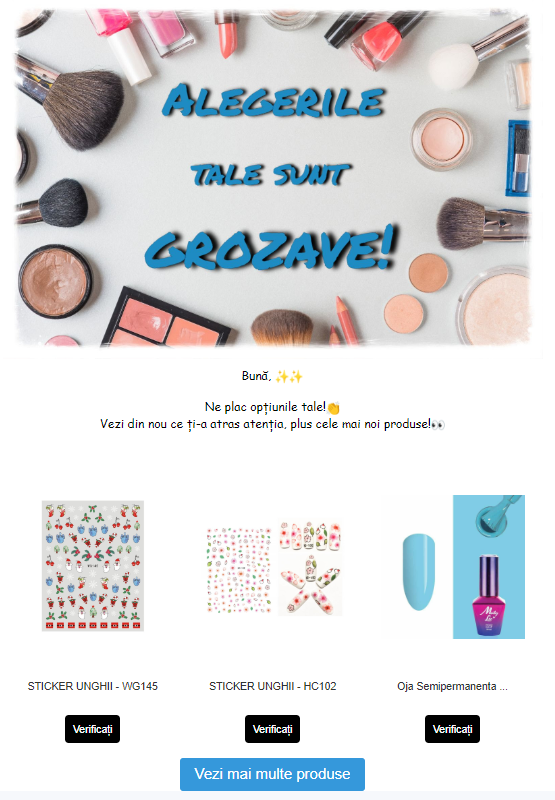 Abandoned Carts Scenario
AOV: 341,17 RON ($73,63)
Another way to secure e-commerce revenue is reviving the orders that were almost there but got lost. We call them abandoned carts and help them reunite with the clients!
Restoring Abandoned Cart technique in e-commerce refers to strategies that online retailers use to recover lost sales from customers who have added items to their shopping cart but left the website without completing the purchase.
This is very often a significant problem for online retailers, as abandoned carts can account for a large percentage of lost sales.
---
Restore Customers Scenario
AOV: 353,77 RON ($76,35)
Sometimes clients just forgot about the brand, all they need is just a little push 😉
Remember the repeat rate on the level of 31%? This is as well the result of "Restore Customers". But itself alone, this scenario also carries quite an impact on revenue.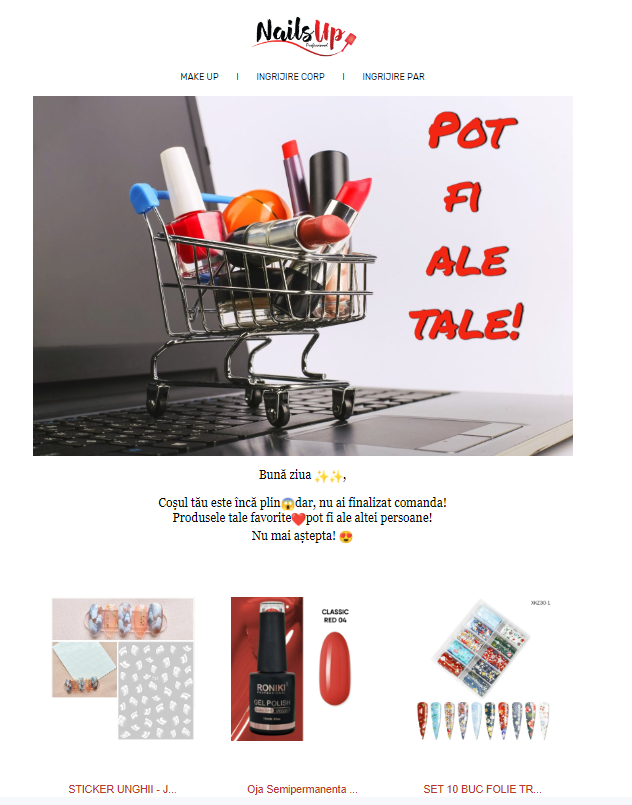 ---
Nurture
Welcome messages are opened by 9 out of 10 new subscribers. Don't lose their attention. Thanks to edrone's scenarios you can build long-lasting relations and your customers will happily come back to shop more.
Learn more
---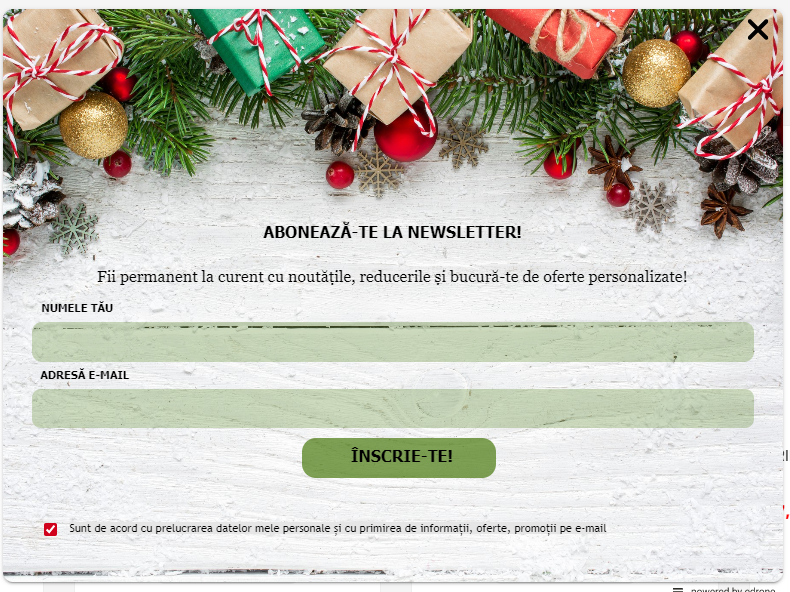 High open rate 
OR = 29,85%
Newsletter AMV: 1,06 RON
Automation  AMV: 8,36 RON
Let's take a look at the average values of single emails. At first, they have quite a decent Open Rate (OR). Second, besides maintaining contact with the brand, edrone helped generate constant income for e-commerce (AMV = Average Message Value.)
Opinions about using the edrone CRM:
At first view of the dashboard, the layout is quite simple and intuitive, and this is a plus. I found a multitude of advanced functions (different templates for e-mail messages, a complex reporting system campaign and tools for creating pop-up windows). Basically, the program covers everything we want, to promote our website or to collect information about users. 


We don't stop here, as we always want to develop, both on the website side and on the way of operating the orders. So, we focused on our own brand, which evolved to the MAXIMUM, in a very short time. 

PERSEVERANCE is our key to success! We never stop evolving.

Gianina Bobleaga

Content Specialist at NailsUp